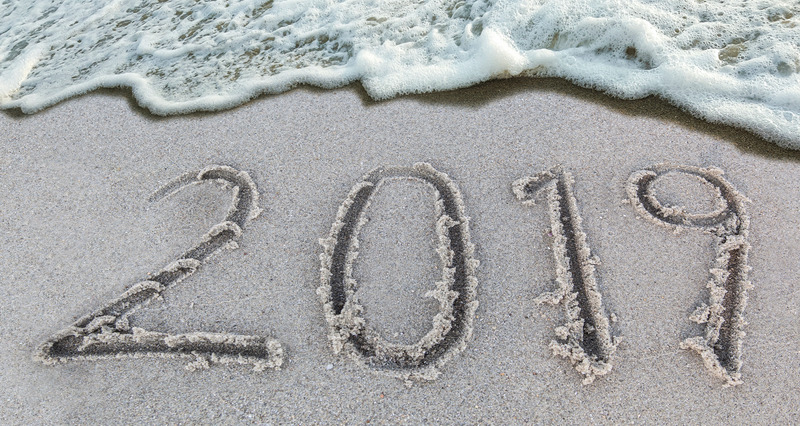 Resolve to Refuse Single-Use Plastic in 2019!
Okay, we know that New Year's Resolutions can be tricky. But you've already resolved to reduce your plastic waste by taking the Plastic Waste Reduction Pledge in 2018. Remember? So what better time to double-down on your efforts than the beginning of a New Year?
Let's start with four really easy steps. You're probably already taking them some of the time. Let's resolve to take these steps EVERY DAY of 2019.
Take our Plastic Pledge, mail it in, and we'll contact you about picking up your reward - a free reusable shopping and produce bag.
Have a lovely new year and thank you for doing your part to reduce plastic on our shorelines and in the oceans in 2019.
Source: Wilcox, C., Mallos, N.J., Leonard, G.H., Rodriguez, A., Denise, B., 2016. Using expert elicitation to estimate the impacts of plastic pollution on marine wildlife. Mar. Policy 65, 107–114. doi:10.1016/j.marpol.2015.10.014 https://www.sciencedirect.com/science/article/pii/S0308597X15002985
The Skagit Plastic Reduction and Recycling Coalition is a partnership between Friends of Skagit Beaches, Skagit County Solid Waste, and the Washington Department of Ecology. We are working to educate Skagit County residents on the issues of plastic waste in the environment and involve them in taking action to avoid single-use plastics and recycle plastic right.
The Friends of Skagit Beaches Plastics Project is funded by a grant from the Washington Department of Ecology with additional support from Skagit County Solid Waste Division.
Article submitted by Joan Drinkwin, Natural Resources Consultants, Inc.