Compiled by Chris Wood with contributions from
Ellen Anderson, Betty Carteret, Callie Martin, Michelle Marquardt & Carol Sullivan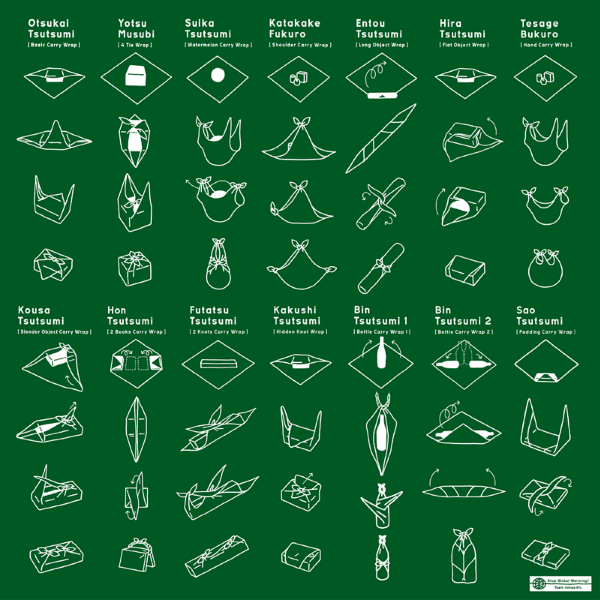 The eye-catching graphic above demonstrates the Japanese art of wrapping gifts (click to view an example) with fabric called Furoshiki.

This is just one idea for reducing holiday waste our passionate and dedicated volunteers shared at a recent gathering. You will find more of their ideas below to inspire us all towards the goal of a zero waste holiday celebration. Even with the best intentions, we will have some items to dispose of. To help us recycle as much as we can, Callie Martin, Waste Reduction Recycling Education Specialist for Skagit County, put together a holiday recycling guide which you will find at the bottom of this newsletter below our gift ideas.

Volunteer Carol Sullivan shares her philosophy on gift giving with us. "When you receive a gift, receive it and acknowledge it.  Then it is yours to do with as you wish.  Keep it, use it, donate it, sell it or re-gift.  Without guilt. Your job is only to receive it." Carol shares more on using Furoshiki and other creative wrapping ideas below.

Give the Gift of Swaps

One of the primary goals of our program is to encourage people to swap out single use plastics and replace them with a reusable alternatives. Just search for "simple swaps for plastic" on the internet and you'll find a wealth of ideas and gift possibilities. 

Simple Swaps was the motivation behind the gifts several volunteers created for the friends and families on their shopping list.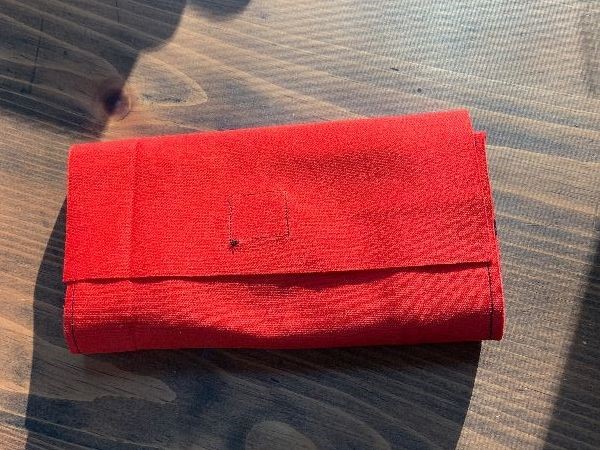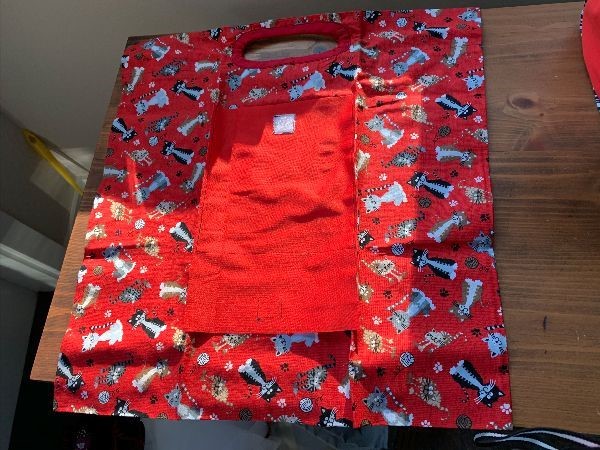 Michelle's Purse Shopping Bag
Michelle put her considerable design and sewing skills to use. Her cleverly designed outside pocket doubles as a way to fold and secure the bag into a small easy to stash package.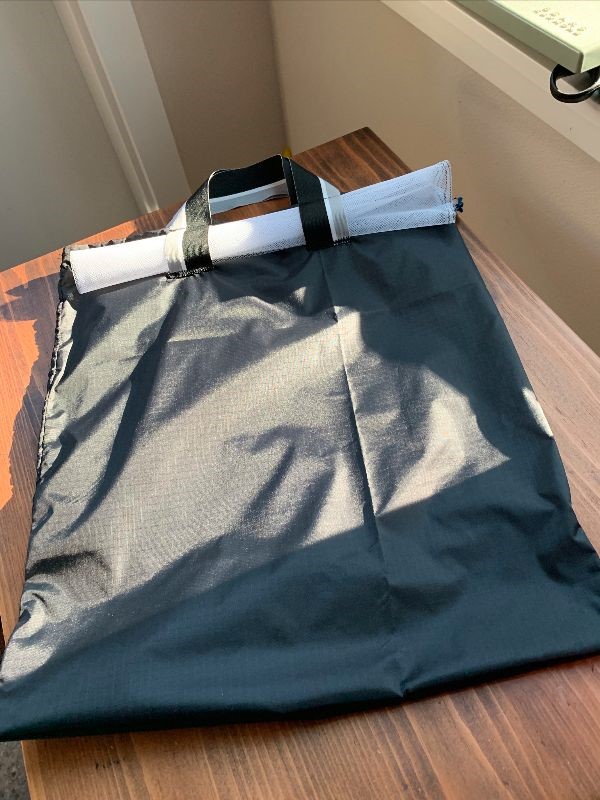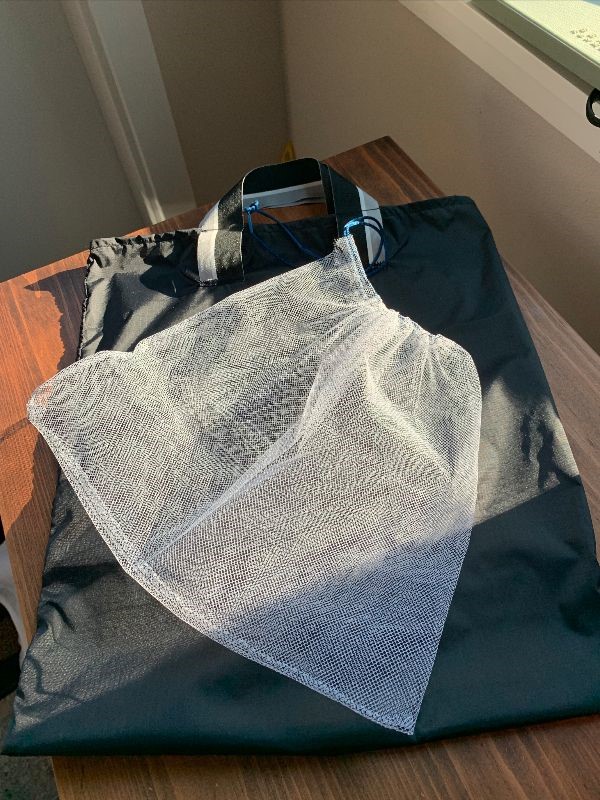 Michelle's Grocery & Produce Bag Kit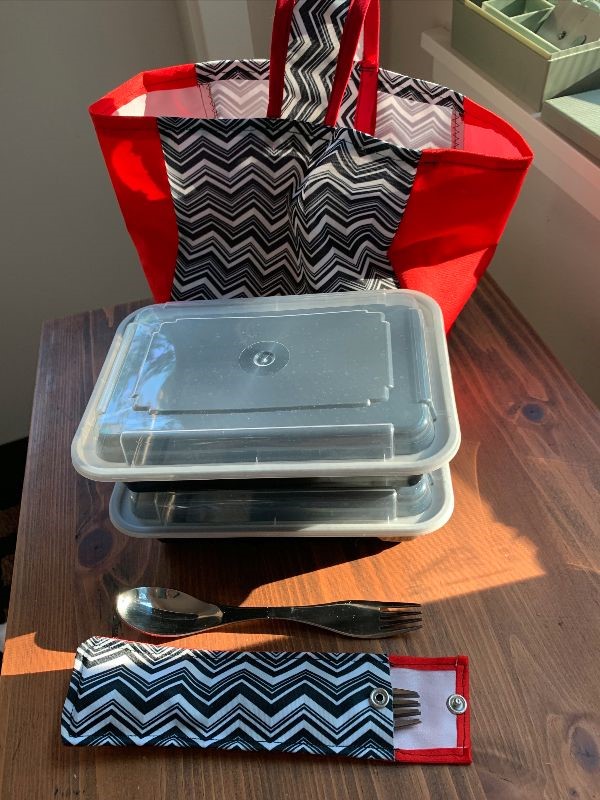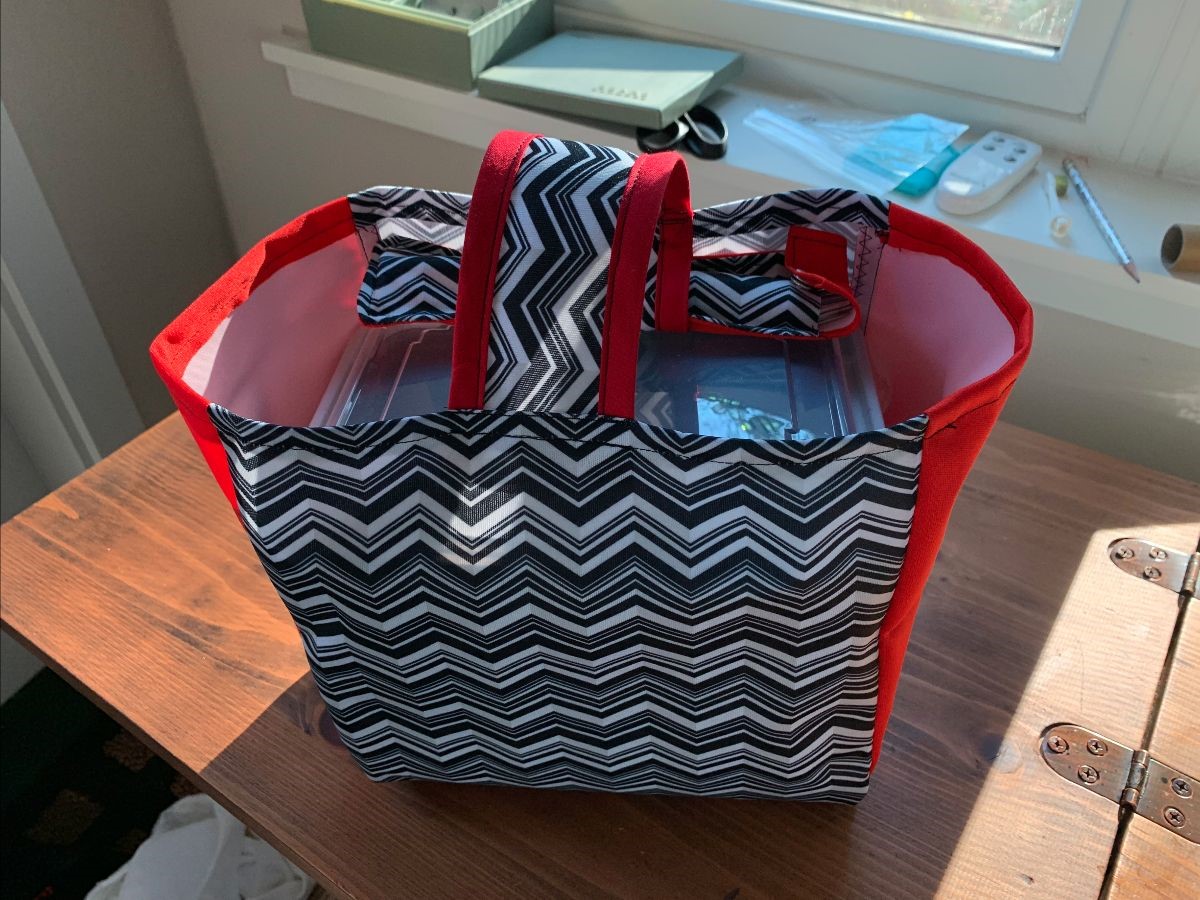 Michelle's No Styrofoam Take Away Kit
If you don't sew or have the time, you can put together similar kits with purchased items.

Another great idea is Ellen's Travel Place Setting which includes:
a cloth placemat
cloth napkin
eating utensils
She used the placemat as the wrapping, rolled it all up and held it in place with a decorative hair tie. You could sew the placemat and napkin yourself or do what Ellen did and go on a treasure hunt to your favorite thrift shops to collect the items. Of course you'll find a number of local thrift shops listed in our "Beyond the Bin" recycling guide.
Favorite Homemade Consumable Gifts

Several volunteers shared recipes for delicious edibles and thoughtful pampering gifts. Everything from spice mixes to DIY bath salts!  Save glass or mason jars to put consumables in and top with a circle of holiday fabric.  If you like to paint, use the jars as a small canvas and add artistic embellishment. Those glass and mason jars can also be used to send guests home with leftovers from holiday meals.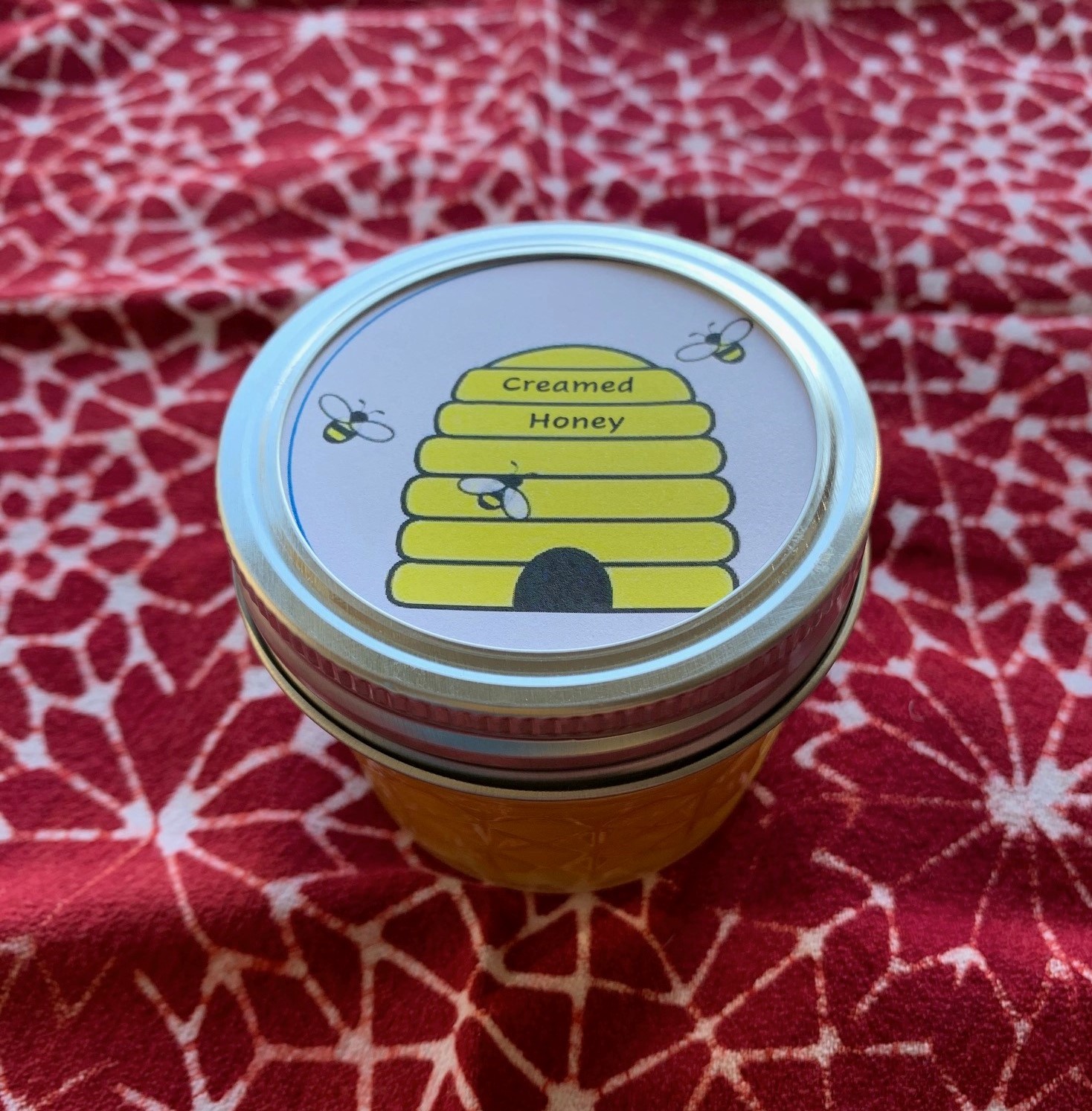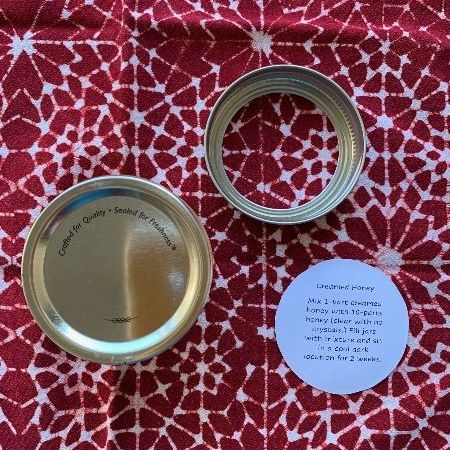 Betty's Creamed Honey: Creamed honey is a spreadable honey that will not crystallize. It is easy to make using a store bought creamed honey as your starter. Mix 1-part creamed honey with 10-parts honey (clear with no crystals.) Let filled jars sit in a cool dark place for 2 weeks before using. If you share the steps with the gift, the receiver will be able to use your gift as a starter to make more. Visit these links for a recipe to make creamed honey and for a pdf file of Betty's labels you can print (tip: print double sided on card stock).
 
Favorite Recipes:  Betty also shares her favorite cornbread and soda bread recipes as holiday gifts by simply combining all the dry ingredients in a quart size mason jar and including the recipe. She makes 12 times the recipe of dry ingredients and divides it into 6 quart jars, which provides two batches per jar. Download her Rich Corncake recipe and package labels. Many favorite recipes can be shared as gifts this way.
Everything Bagel Topping – Shared by Callie Martin
Combine the following ingredients:
1 T dried minced garlic
1 T black sesame seeds
1 T dried minced onion
2 T sea salt
1 T white sesame seeds
2 T poppy seeds
Add them to a shaker jar and use liberally on almost everything! Heads up - we love salt! If you're watching your sodium levels or aren't a huge fan of salt, you can reduce it to one tablespoon.
 
Hot Cocoa Mix – Shared by Callie Martin
Combine the following ingredients in a food processor:
1½ cups nonfat dry milk powder
1 cup powdered sugar
¾ cup Dutch-processed cocoa powder
¾ cup white chocolate chips
⅛ teaspoon salt
Lock food processor lid into place. Hold down pulse button for 1 second, then release. Repeat until chocolate chips are finely ground, about ten 1-second pulses. Transfer cocoa mix to airtight storage container. Mix can be stored at room temperature for up to 3 months.
 
To make hot cocoa combine ⅓ cup cocoa mix and 1 cup milk in a large mug. Heat in microwave until hot, about 2 minutes. Stir with spoon until well combined. And top with whipped cream or mini marshmallows, desired.
 
Magnesium Rose Bath Salts - Shared by Callie Martin
Combine the following ingredients
¼ cup Himalayan pink sea salt
1 cup Epsom salt
10-20 drops Rose Absolute essential oil
½ cup dried rose petals
Stir ingredients together until well combined. Store in an air tight, glass container.
 
Magnesium Rose Bath Ritual: Add the bath salts (the entire 1 ¼ cups) to a small amount of hot water in your tub. Swirl to dissolve. Fill tub with warm water and soak for 30 minutes. After soaking use a towel to dry off your body but do not rinse off. You should nap or rest for at least 30 minutes after your detox bath. I take my baths before going to bed for a great night's sleep. Be sure to drink plenty of water during and after the bath.

A note about ingredients: All ingredients can be sourced from Mountain Rose Herbs https://www.mountainroseherbs.com/. Epsom salt can be found in the pharmacy/health & wellness area of your local drugstore or grocery store. If planning ahead, rose petals can be wild harvested in the month of June in the Pacific Northwest and dried to use in gifts for loved ones during winter.
 Gifts of Experiences

Time spent with friends and family is precious and memories of shared experiences will last well beyond the holiday. Customized to the person getting the experience, these gifts can be as simple as coffee hour at a favorite spot to elaborate weekend getaways for adults or train trips with grandkids to a nearby city. To a youngster, even a "stay-cation", where you become a tourist in your hometown, is memorable. The possibilities are endless! 

A gift of cooking is something fun to share with young kids. Homemade pizza is fun for all ages. Bagels are surprisingly easy - try this King Arthur Flour recipe. If your a skilled cook, give a culinary evening of teaching a favorite advanced recipe, like paella, followed by sitting down to enjoy it together. Or treat the cook on your list to a class at the King Arthur Baking School located out by the Skagit Regional Airport. They offer a variety of seasonal one-day and week-long baking classes.
Giving Gifts

With the goal of fostering social awareness and responsibility, give children or grandkids the opportunity to choose a local or international charity to receive their "giving gift." You provide the funds, and they do the choosing.  Very young children might need a concrete "item" to donate, like an animal that gives a family food or a product to sell (Heifer International was Carol's choice for young grandkids.  A tree ornament animal symbolized their choice for that year.)  Older kids can be introduced to websites, like Charity Navigator, to help them select well run charities.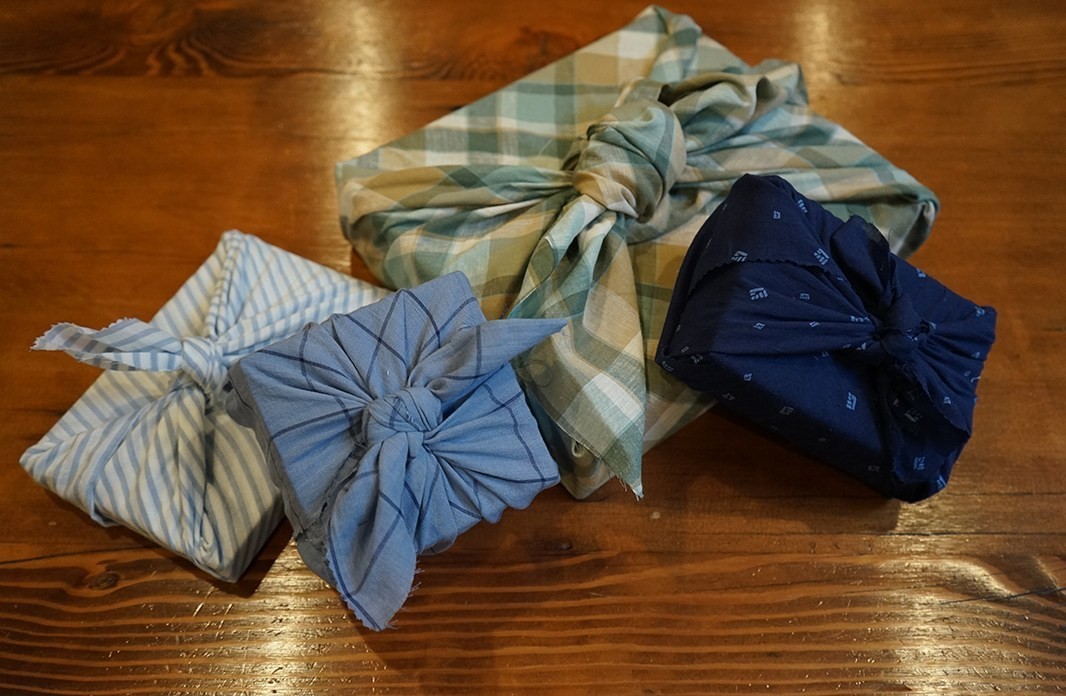 Alternative Wrapping Options from Carol, Your Skagit BYObag Lady!

Furoshiki is a Japanese method of gift wrapping that uses reusable cloth (think origami-like.) The gift is opened in the presence of the giver, who then takes the wrapping home to use again for another gift occasion. Check out Spoonflower's video tutorial to learn more about the Japanese style of wrapping gifts in decorative cloth and scarves at https://blog.spoonflower.com/2019/11/6-ways-to-wrap-a-gift-with-furoshiki/

I'm not inclined to learn all the techniques, but I love the idea of reusing/repurposing a pretty scarf, piece of fabric - or a long-sleeved shirt - to fashion reusable gift wraps! A child's long-sleeved shirt from the second-hand store makes three gift bags. Cutting the sleeves off straight across, stitching the bottom closed and adding a color coordinated ribbon at the cuff makes a great gift for small items.  I made several, and gave them along with the gift to share the idea. The body of the shirt becomes a larger bag by stitching the sleeves and shirt bottom.  On some, I've used a larger width ribbon and tied it as a man's tie.  Others just get the normal bow tie.  
Many con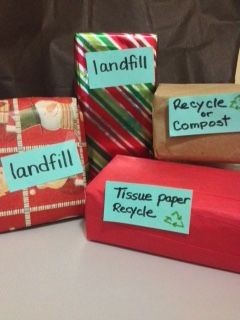 sumable gifts can be in glass jars you've saved from the kitchen. Top them with a circle of fabric tied on with ribbon.  Get real clever, and make those rounds out of fabric coated with beeswax (plus pine resin and jojoba oil) to cover that jar and others.
The idea is to RETHINK how we give, and how we present what we give to reduce single-use materials.  Remember that most all gift wrap paper is not recyclable, nor is it compostable. Plain tissue paper can be recycled with mixed paper, and brown Kraft paper or newsprint can be recycled or composted. But they are still single-use . . . . RETHINK!
2019 HOLIDAY RECYCLING GUIDE
By Callie Martin, Waste Reduction Recycling Education Specialist
Skagit County Public Works' Solid Waste Division
 
Christmas Light Recycling

We all love the charming glow of winter lights, but when a string stops lighting up, where do you take them? Here are a few options in the Skagit County area.
 
Drop-off boxes for working or non-working lights are located directly inside the main doors of these business, available until the end of January:
Lowes in Burlington
Home Depot in Mount Vernon
Skagit River Steel and Recycling
1265 S. Anacortes St. Burlington, WA 98233; (360) 757-6096
Open Monday through Friday 8:30 a.m. - 4:30 p.m.
For Recycling Mail-In
Christmas Tree Composting

The best place for the good old-fashioned, indoor, cut evergreen tree after the holiday is the compost pile. By city, here are the options for helping your tree return to the soil. Remember, in all cases trees must be completely clean, and free of decorations, lights, bows, tinsel, glitter, and flocking.

For Composting Curbside Pick-Up
Anacortes, Burlington, Mount Vernon, Sedro Woolley
In all of these cities, residents serviced with a curbside green waste cart may cut up their tree and place them inside the green cart for curbside pickup.Please make sure your tree fits inside your cart, do not leave the tree on top of cart, or beside it. Refer to your city's Public Works Department for additional information.
For Composting You Haul
City of Sedro Woolley Recycling Facility
For residents of Sedro Woolley only. The City Recycling Facility accepts clean trees, free of charge, for composting at their facility during the first three weeks in January. Look for large signs outside the facility gates.
315 Sterling Street
Sedro Woolley, WA 98284
Hours: Monday – Friday, 7 am – 2 pm, Saturdays, 8 am – 4 pm
Closed Holidays
Skagit Soils
All residents in Skagit County are welcome to visit this facility, base disposal fee for yard waste and tree composting is 2.5 cents per pound with a $5.00 minimum.
13260 Ball Rd, Mt Vernon, WA 98273
Winter Hours: Monday through Friday, 8:00 to 4:30, Saturday 9:00 to 2:00.
Holiday Schedule: Closed 12/24 & 12/25, also 12/31 & 1/1
Packaging Material Recycling & Reuse

Packing peanuts, bubble wrap, and air pillows are often part of the packaging contained in holiday shipping orders. Beyond letting your kids make music in the hallways by popping them, here are some options for reuse and recycling.
Make Low Packaging Requests
Email Customer Service. Amazon:

This email address is being protected from spambots. You need JavaScript enabled to view it.


Ask them to make a note in your account to avoid plastic packaging or avoid extra packaging when possible. (No, there's not a way to do this manually.) They'll make a note to avoid plastic on your account, but it's up to the distributors whether they do it or not. Definitely not a guaranteed method, but worth a try.
Search through Amazon's Frustration Free Packaging products. The program sends your item without – essentially – a box around a box. The box is recyclable and comes without excess packaging materials. Not every item on Amazon is available in the frustration-free packaging service (there are over 300,000 items), but it's definitely a start.
Skip 2-Day Shipping & ask for bulk delivery. When you're ordering multiple items, be sure to request that they be sent together. Sure, it might take a few days longer to get your items, but you'll get far less cardboard/plastic packaging with one bulk delivery. When you ask for items to be delivered quickly, the online distributor loses the ability to consolidate deliveries. Rather than sorting items into trucks in the cheapest way, the company now has to focus on the fastest way. That means more trucks running on the roads or worse – air delivery. Airplanes emit far more carbon than other modes of transportation, so ultra-fast shipping guarantees you're shooting more carbon directly into the sky.
For Recycling at Mail & Shipping Stores
Specialty mail and shipping stores will often take all three of these packing materials back for reuse as long as they are clean, and contained. This includes UPS, FedEx, and other specialty or private mail shops. Find stores in your municipality and give them a call to see what they're looking to accept. Do note that the United States Postal Service does not take these back.
For Recycling at Department Stores
Wrapping Paper Recycling & Disposal

Wrapping paper should not go in the recycling bin unless you specifically purchased recyclable paper.  The same goes for tissue paper, ribbon, and bows.  Even things like gift boxes, bags, or cards that would normally be recyclable have to go in the trash if they're embellished with glitter or a metallic finish.

Recyclable Options for Paper
Craft paper and newspaper are both recyclable and if used as gift wrap, can be recycled in the curbside bin. Unembellished paper bags an kraft paper are recyclable or compostable as well.