"...the care of the earth is our most ancient and most worthy and, after all, our most pleasing responsibility. To cherish what remains of it, and to foster its renewal, is our only legitimate hope."  ~   Wendell Berry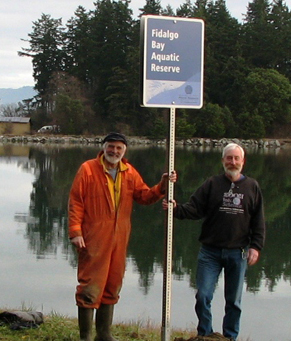 Friends of Skagit Beaches works closely with volunteers and a number of organizations - both nonprofits and governmental agencies - to protect, restore, and monitor marine habitats in Skagit County.  We have a number of partnerships that promote stewardship of our local natural resources. Here are some examples you may be interested in learning about:
 Fidalgo Bay Aquatic Reserve
Friends Board of Directors and members are actively involved in stewardship of the Fidalgo Bay Aquatic Reserve.  We work closely with the Washington Department of Natural Resources Aquatic Reserves Program and the local Citizens Stewardship Committee to raise public awareness and promote protection of this unique estuarine habitat. Friends also provides support to volunteers conducting intertidal and forage fish surveys on the beaches of the Fidalgo Bay Aquatic Reserve.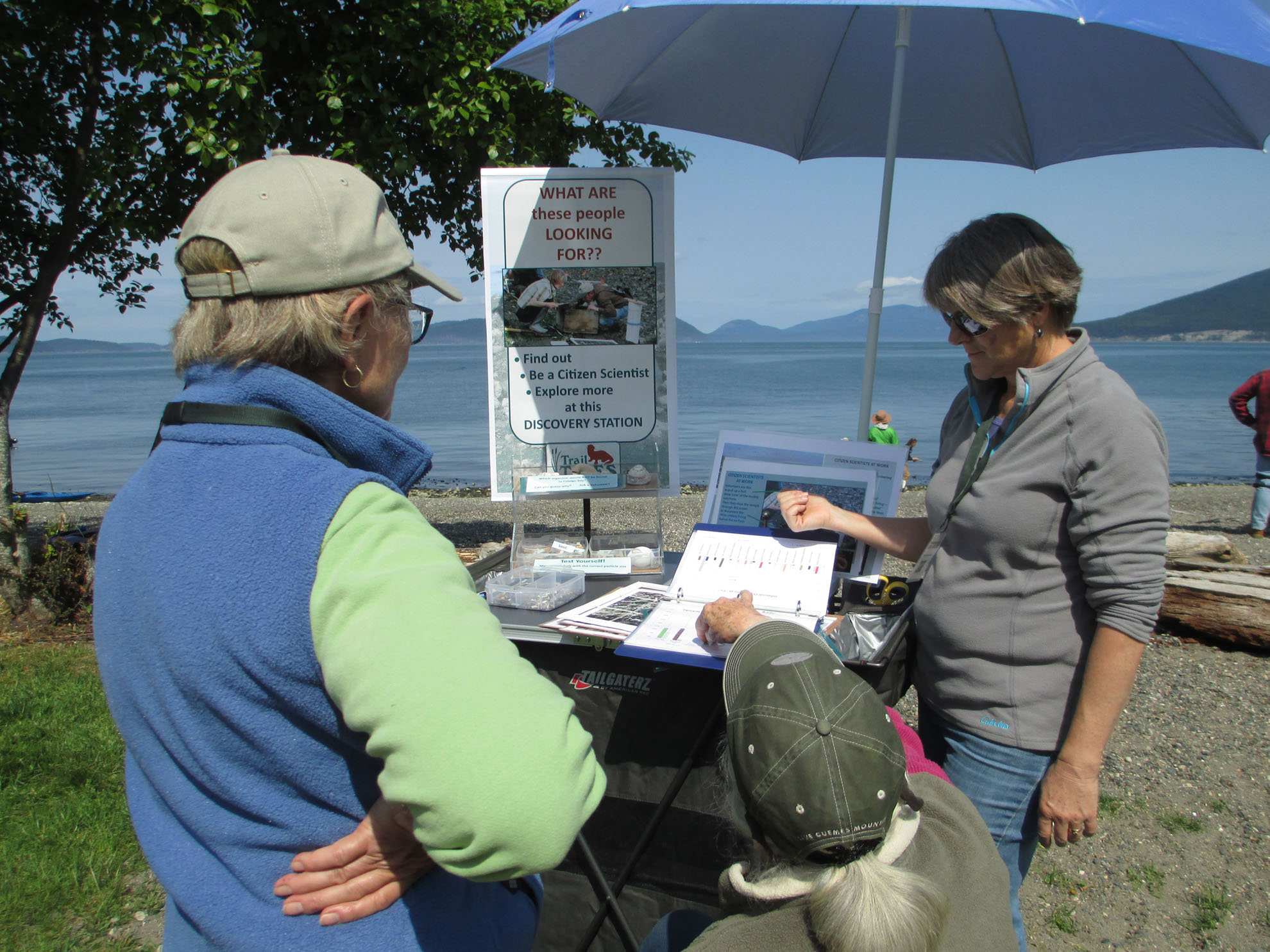 Our Trail Tales docents work closely with the field survey volunteers to share information with the public and the excitement of being involved in the business of "citizen science". Contact us at This email address is being protected from spambots. You need JavaScript enabled to view it. if you'd like to know more or get involved.
 Anacortes Baywide Cleanup
 Under the Trail Tales grant from the Washington Department of Ecology's Public Participation Grant program, Friends works closely with their Toxics Cleanup Program to inform and involve Skagit County residents in the major cleanup projects being undertaken as part of the Anacortes Baywide Cleanup.  Our interpretive walks, signs, and special public meetings help Ecology involve locals in the decision process for cleanup of sites along the shoreline of Fidalgo and Padilla Bays and Guemes Channel.  You can learn more at our Trail Tales website. Visit our video page and watch our short documentaries about the cleanup and local natural resources made by student filmmakers.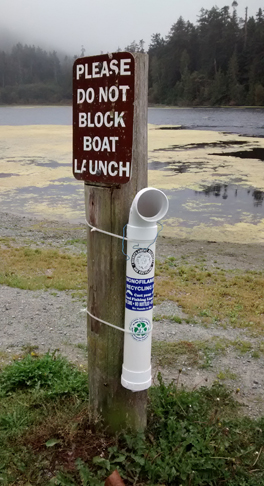 Monofilament Fishing Line Recycling
Friends provided funding to help local volunteers build receptacles to recycle fishing line and prevent it from becoming plastic waste in our bays.  These recycling containers have been installed around Skagit County at many popular fishing sites and marinas.  Thanks to the creative and hardworking volunteers who made it happen!