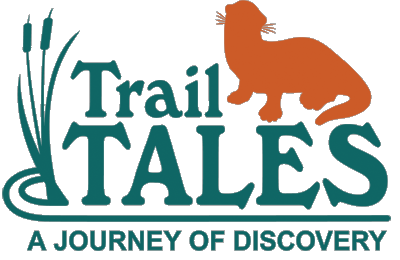 Trail Tales leads us on a journey to discover the natural beauty, diverse ecology, and history of our local shorelines and bays, while calling us to restore and protect it for future generations.
Check out the September 2016 Fidalgo Living article about Trail Tales.
Trail Tales offers a wide variety of learning and recreation opportunities primarily in Anacortes and at the Padilla Bay Interpretive Center.  Visit our Trail Tales website to learn more about our community, natural resources, and environmental cleanup programs.
Trail Tales is a community-focused educational outreach and shoreline interpretive program centered in Skagit County Washington. Sponsorship and most of the funding for this project is provided by the Washington State Department of Ecology's (Ecology) Public Participation Grant (PPG) Program.  This program funds non-profit organizations with the objective of increasing public understanding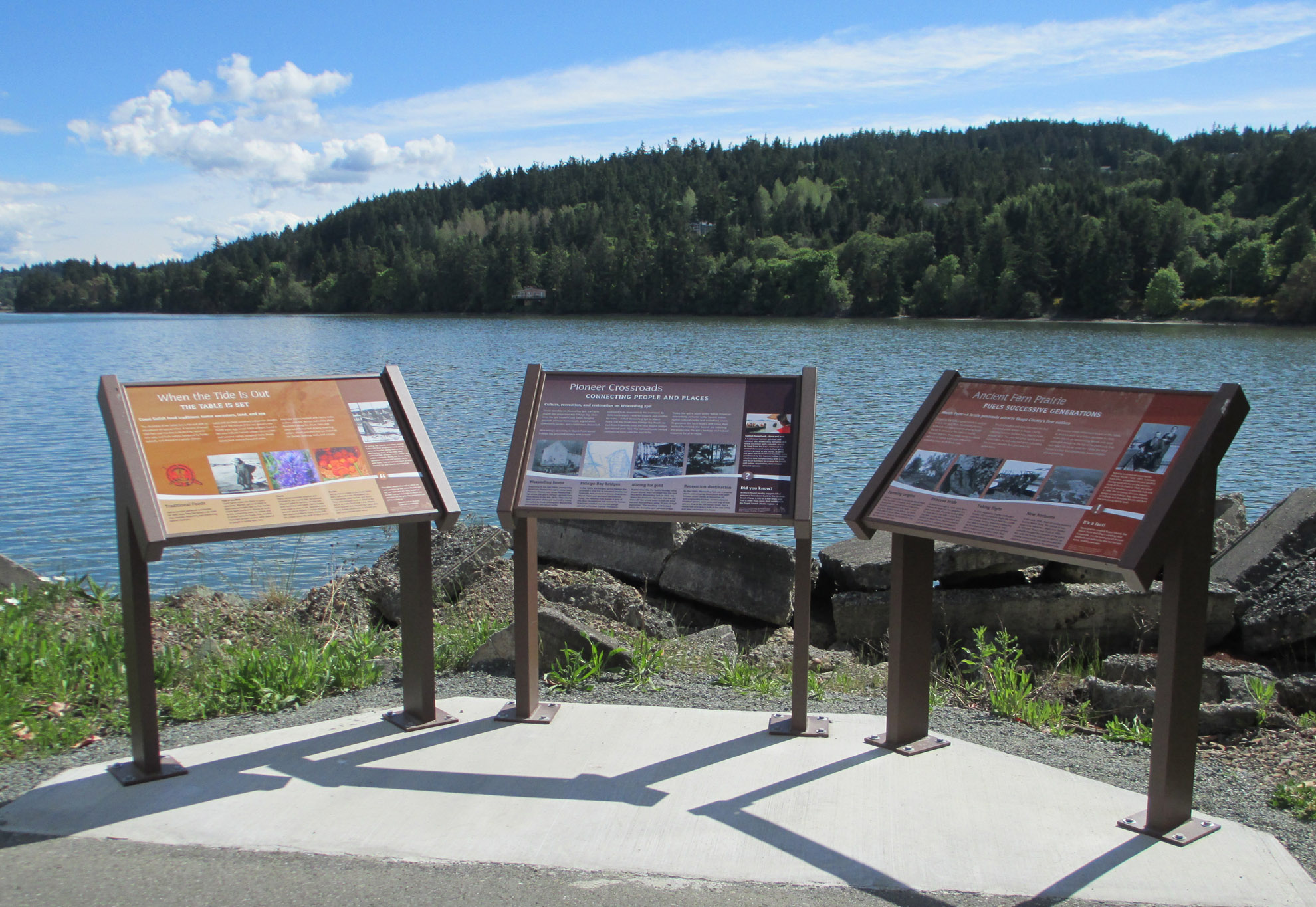 and participation in the investigation and remediation work that Ecology is doing at contaminated sites.  The program is also charged to support the Puget Sound Initiative goal to increase general literacy about the health of Puget Sound and engage the public in its protection.
Our interpretive programs and resources include: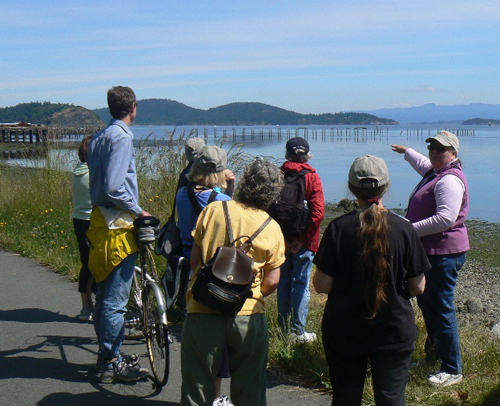 Docent-led Interpretive Walks and Bike Rides (discontinued - available on request to This email address is being protected from spambots. You need JavaScript enabled to view it..)
Interpretive signs with a brochure and map for self-guided walks
Short Films on Friends Vimeo Channel
"Films with Friends" fall film series
A website full of information and stories
Our key partners in this endeavor are:
Washington Department of Ecology Toxics Cleanup Program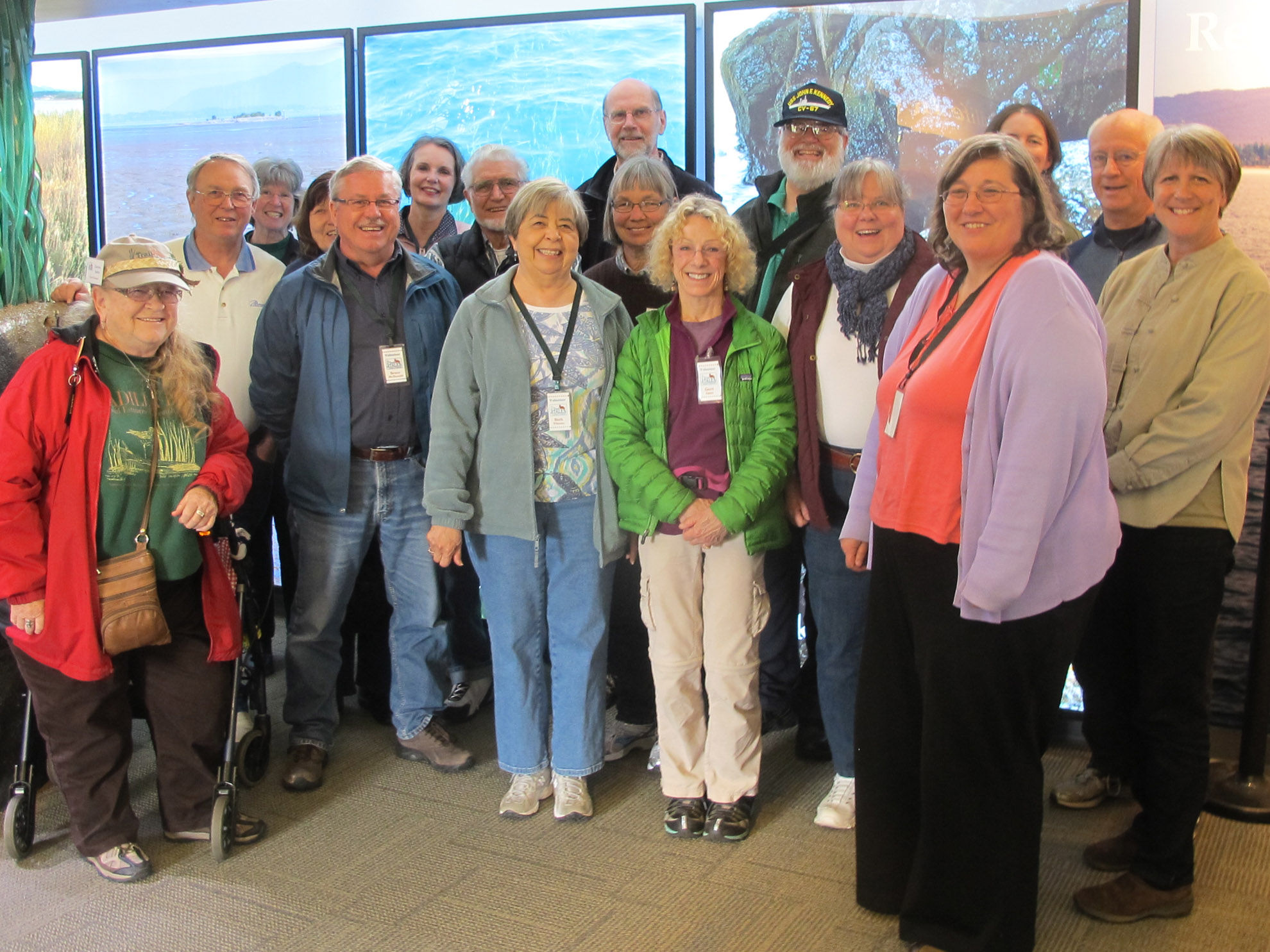 City of Anacortes Parks & Recreation Department & Museum
Port of Anacortes
Samish Indian Nation
Coastal Volunteer Partnership at Padilla Bay
. . . and of course our amazing volunteers!
Trail Tales offers educational and recreational activities in a setting that offers rich history and dramatic natural beauty along the shores or Fidalgo and Padilla Bays. The project strives to increase public understanding of the importance of the valuable natural resources these bays and shorelines provide, and foster a sense of public stewardship through programs that connect participants to the history, culture, economic and recreational value, and marine ecology of the beautiful shorelines and bays situated in Skagit County.
Skagit County is a unique place that is home to three protected reserves including the Padilla Bay National Estuarine Research Reserve and the Fidalgo Bay and Cypress Island Aquatic reserves managed by the WA State Department of Natural Resources.