Winter Lecture Series 2021 - Online!
All lectures will start at 7:00 pm on the date shown below!
Four online lectures highlighting the fascinating life in and around shoreline and marine ecosystems of the Salish Sea.  The lecture zoom link for each lecture will be listed below. There is no registration for this presentation - just log on at the time indicated.
A note from your lecture volunteers: If you are unable to get on the live zoom presentation due to a high volume of participants, we apologize ahead of time. This is a work in progress to reach out to our community. Thank you for your understanding!
Upcoming Lecture: Friday, February 19, 2021 @ 7pm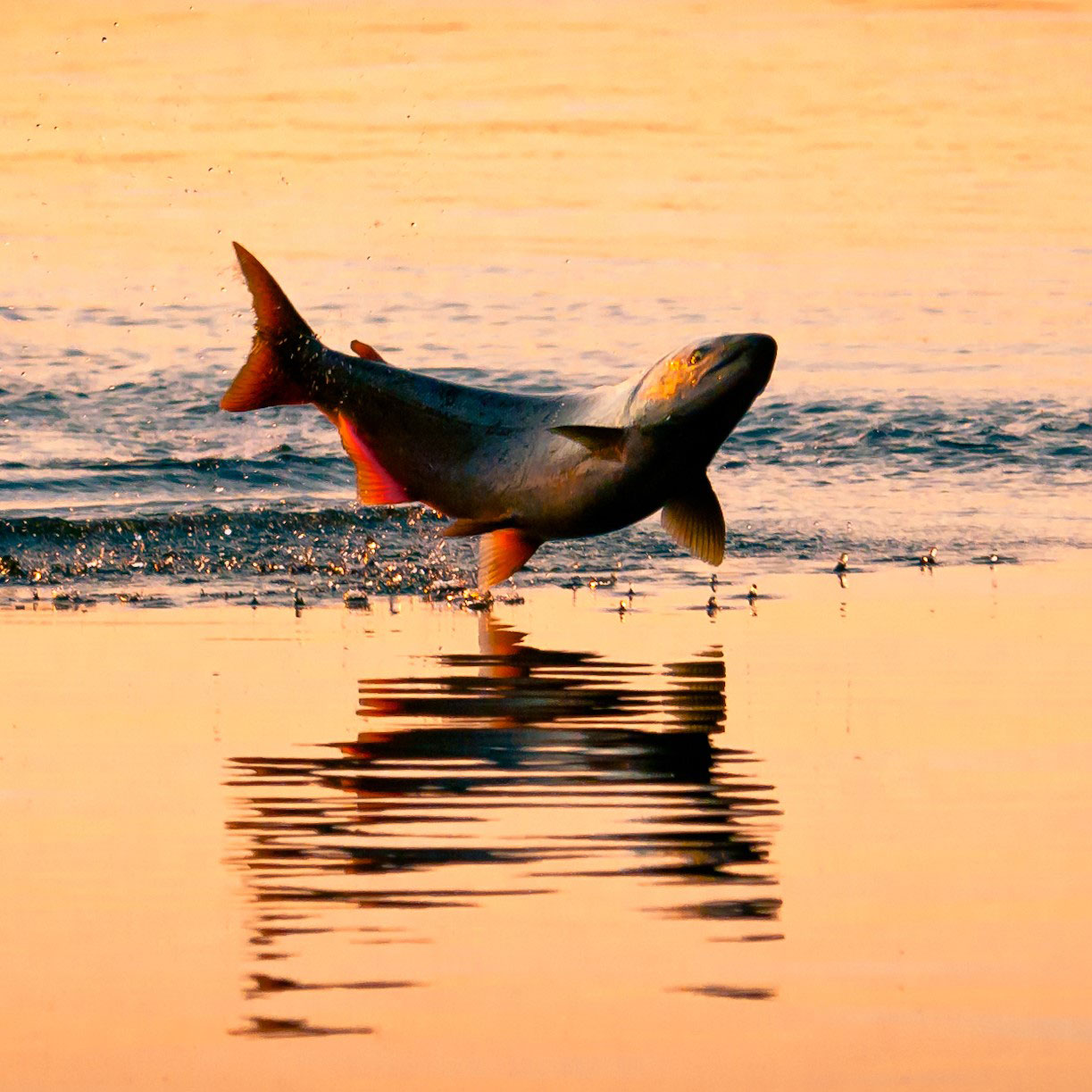 Long Live the Kings – From Science to Action, Advancing Salmon Recovery in the Northwest
with Jacques White, Ph.D, Executive Director of Long Live the Kings
Video: 
Did you miss the Long Live the Kings presentation? Click here to watch!
Friday, March 19, 2021 @ 7 pm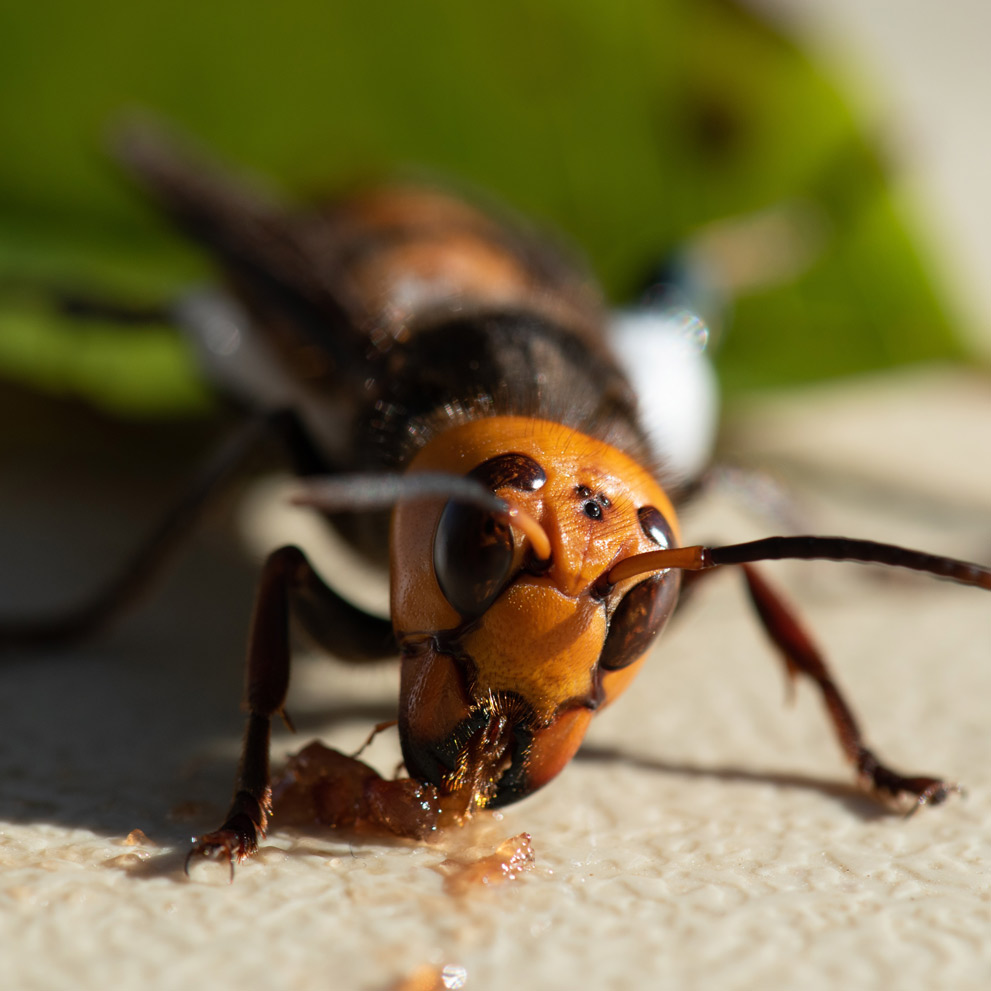 Introducing the Asian Giant Hornet
with Cassie Cichorz – WSDA, Asian giant hornet outreach and education specialist
Friday, April 16, 2021 @ 7 pm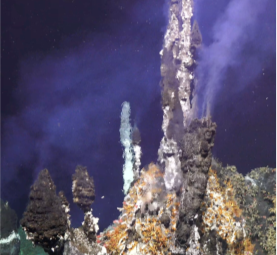 Deep Sea Volcanoes:  A Fiber-optic Look at Eruptions, Hot Springs & Life Forms with Dr. Deborah Kelley, Professor, School of Oceanography, Univ. of WA
For more information - go to our Lecture Series page
Friends is awarded Rose Foundation Grant for new Citizen Science Project: Stormwater Pollution Monitoring
Partnering with the City of Anacortes and the Samish Department of Natural Resources, Friends is working to bring this new citizen science project to Fidalgo Island.
Want to Join us as a citizen-science volunteer? Email stormwater@skagitbeaches.org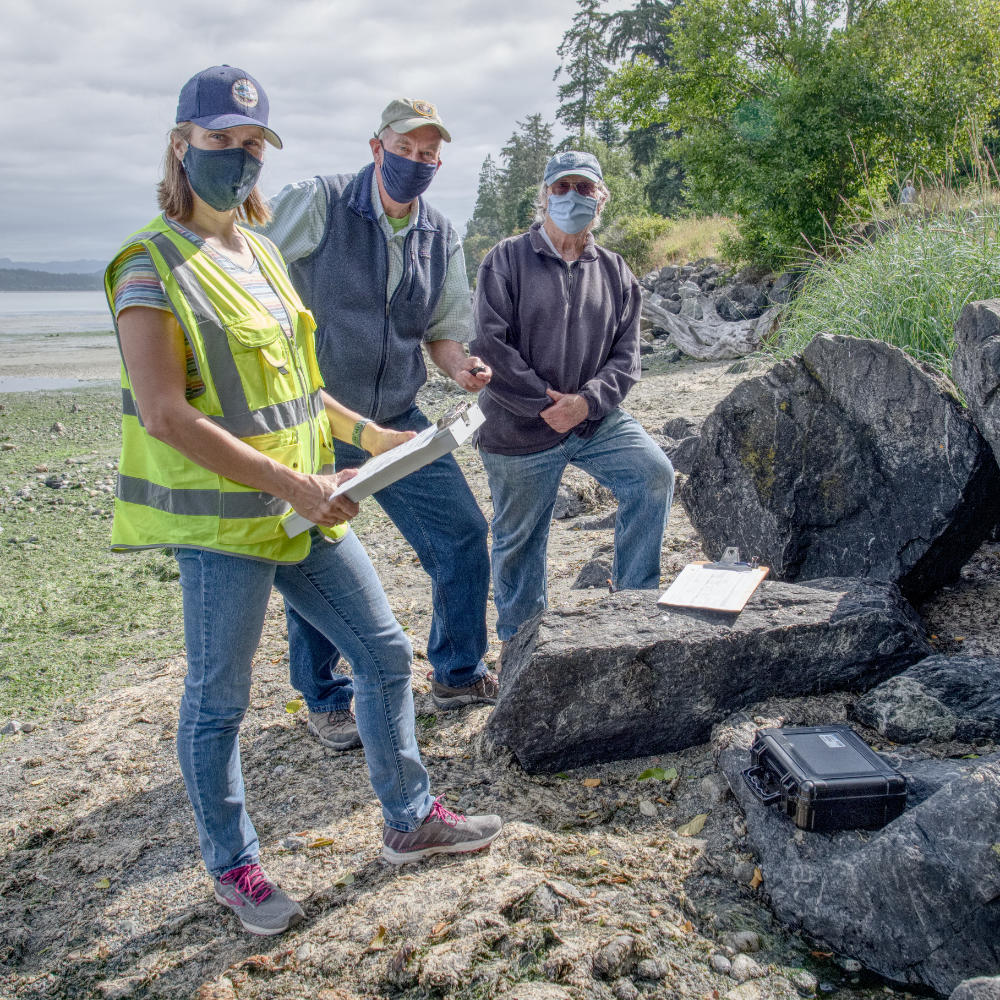 Pictured are Diane Hennebert, Tim Gohrke, and Wayne Huseby. Diane is the stormwater manager for the City of Anacortes. She is our partner contact at the City of Anacortes and the primary recipient of data for our Friends of Skagit Beaches Stormwater monitoring project. Diane has worked in other city stormwater departments and finds the partnership with Friends of Skagit Beaches unique in terms of the monitoring data that will be gathered year round.