Friends is awarded Rose Foundation Grant for new Citizen Science Project: Stormwater Pollution Monitoring
Partnering with the City of Anacortes and the Samish Department of Natural Resources, Friends is working to bring this new citizen science project to Fidalgo Island.
Want to Join us as a citizen-science volunteer? Email stormwater@skagitbeaches.org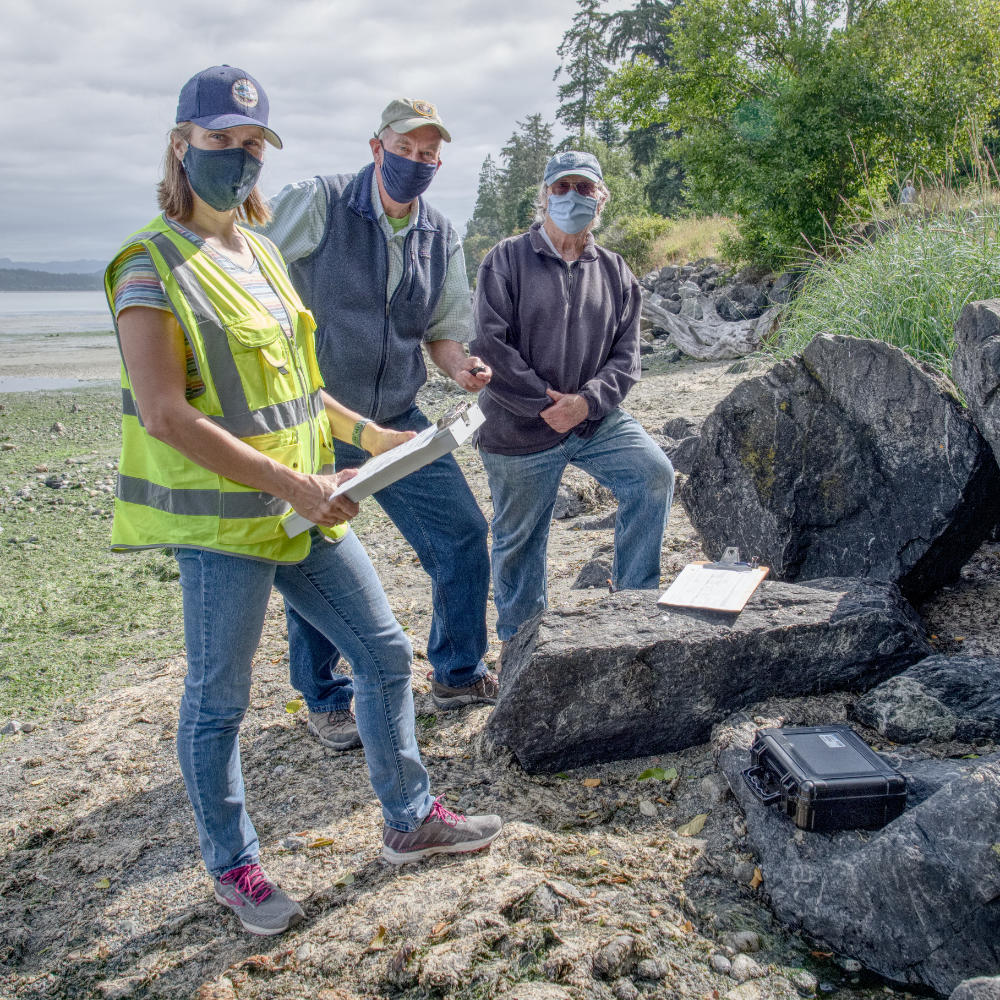 Pictured are Diane Hennebert, Tim Gohrke, and Wayne Huseby. Diane is the stormwater manager for the City of Anacortes. She is our partner contact at the City of Anacortes and the primary recipient of data for our Friends of Skagit Beaches Stormwater monitoring project. Diane has worked in other city stormwater departments and finds the partnership with Friends of Skagit Beaches unique in terms of the monitoring data that will be gathered year round.