Stormwater Monitoring Season is Here! 
Autumn 2022 starts our second two-year stormwater sampling campaign. This time with a twist: new citizen scientists in three more cities will be monitoring city stormwater outfalls in addition to continuing our work in Anacortes. Oak Harbor, Mukilteo, and Edmonds are now part of the expanded monitoring work that Friends of Skagit Beaches is leading in the North Sound.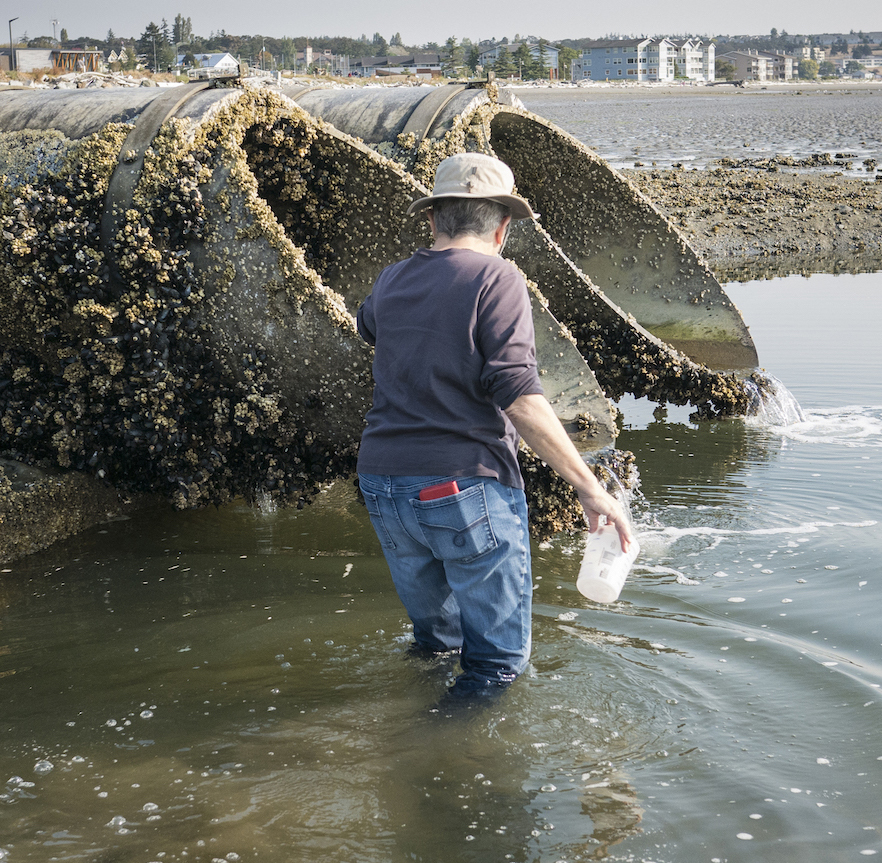 This work is funded by a grant from the National Fish & Wildlife Foundations' Southern Resident Killer Whale Conservation Program for the purpose of improving habitat, food sources, and conducting research to support recovery of the Southern Resident Orca population within our region. The grant covers the costs for volunteer coordination, recruiting, training, equipping, and managing the data captured by our volunteers.
During the summer of 2022 Friends established a partnership with the Snohomish County Beach Watcher program and the Sound Waters Stewards on Whidbey Island to connect to eager citizen science volunteers in their programs.  We recruited, trained, and equipped volunteers in Oak Harbor, Mukilteo, and Edmonds, as well as new volunteers for Anacortes. All three groups of eager volunteers are ready to get down to the beach and sometimes even in the water (photo left) to sample and take monitoring measurements.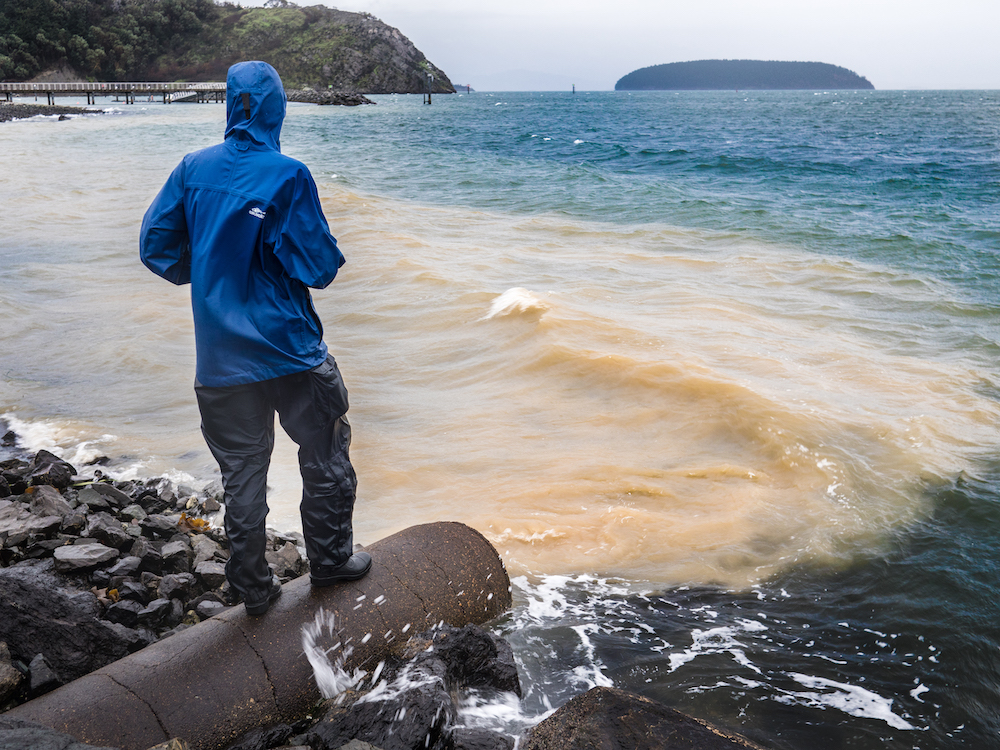 This volunteer effort addresses a shortcoming in our federal Clean Water Act: no required periodic monitoring of stormwater outfall pipes. Local towns would have difficulty in financially supporting the manpower and equipment costs for this activity. That's where Friends of Skagit Beaches and our citizen science volunteers come to the rescue . . .