Coast Salish Food Traditions
When the Tide Is Out, The Table is Set
Coast Salish food traditions honor ancestors, land, and sea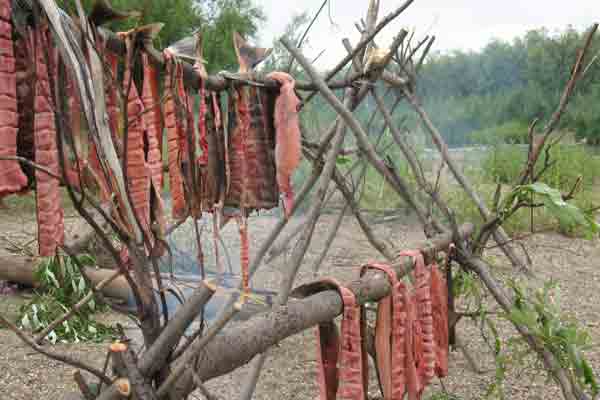 The shoreline of the Salish Sea is blessed with an abundance of natural riches. A nursery of broad tidal flats and marshes is flushed by nutrientrich salty and fresh waters, bordered by fertile uplands, and draped in a gentle climate.
Land and sea have sustained indigenous peoples here since the retreat of the last glaciers over 10,000 years ago. Coast Salish artifacts found in the area indicate Samish village communities and summer camps occupied these shores, dating back several thousand years.
Intertidal waters teemed with clams, crabs, urchins, and fish. Berries and edible plants flourished along the shore. Deer and other wildlife roamed among towering cedars, which provided the raw materials for shelter, clothing, tools, and canoes.
Traditional Foods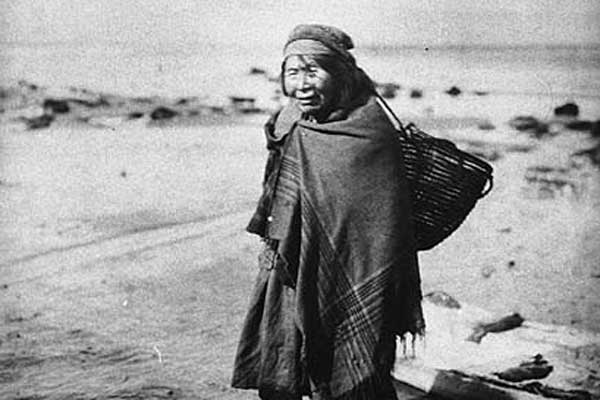 Photo credit: University of Washington Libraries, Special Collections, NA 584
Native peoples gathered and hunted for their food. They harvested only what they needed, respecting and preserving nature's balance.
Fish & shellfish
Coast Salish tribes ate clams in great quantities. Women gathered them in open-weave baskets tied to their backs. Clams were smoked or strung on cords to dry, preserving them for winter and as prized items for trade. Fish, another important protein source, were speared or caught in nettle-fiber nets.
Plants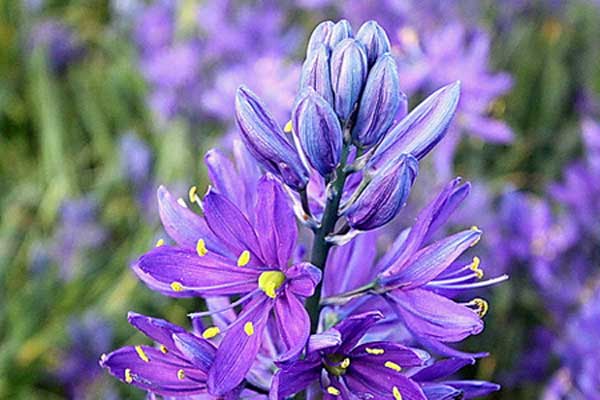 Photo by Joseph A. Carr
Plants added essential vitamins and minerals to the coastal diet. Arrowhead (Wapato) grew in marshes, its egg-size bulb nutritious and sweet. Nettle leaves were used in soup or tea, dandelion root savored raw or boiled. In spring, bracken fern blanketed March Point, along with the prized onion-like bulb of blue camas.
Berries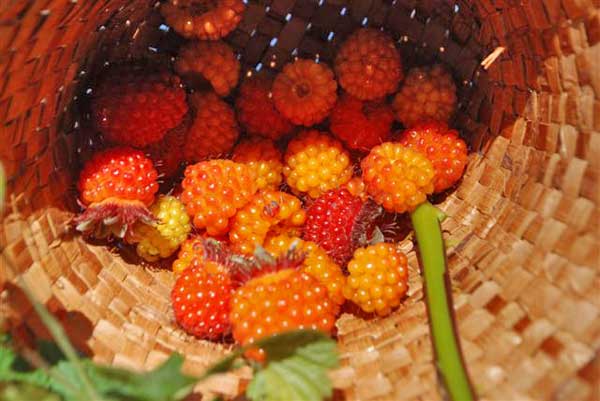 Photo by Rosie Cayou James
Berries were a staple of the Coast Salish diet—salmonberries, thimbleberries, huckleberries, salal berries, and more. They were enjoyed fresh or dried in the sun or on cedar bark over a fire. Others were mashed and shaped into cakes able to be stored indefinitely in ground pits and reconstituted with water.