Messing Around in Boats
...Comes naturally to island dwellers
Boating plays a central role in local culture and economy
For both work and play, the bays, beaches, and surrounding islands of the Salish Sea are integral to life on Fidalgo Island.
Early settlers made their own fun, canoeing and rowing on lakes and bays, swimming in brisk ocean waters, and boating to nearby islands.
As lumber and fishing industries declined, pleasure boating increasingly bolstered the local community. In the 1970s, marine tourism and associated businesses contributed to a changing local economy.
Today, the building, maintenance, moorage, and provisioning of marine vessels support local jobs and infrastructure. Fidalgo Island has become a premiere boating destination, hosting an extended season of visitors, events, and opportunities for getting out on the water.
Necessity to pleasure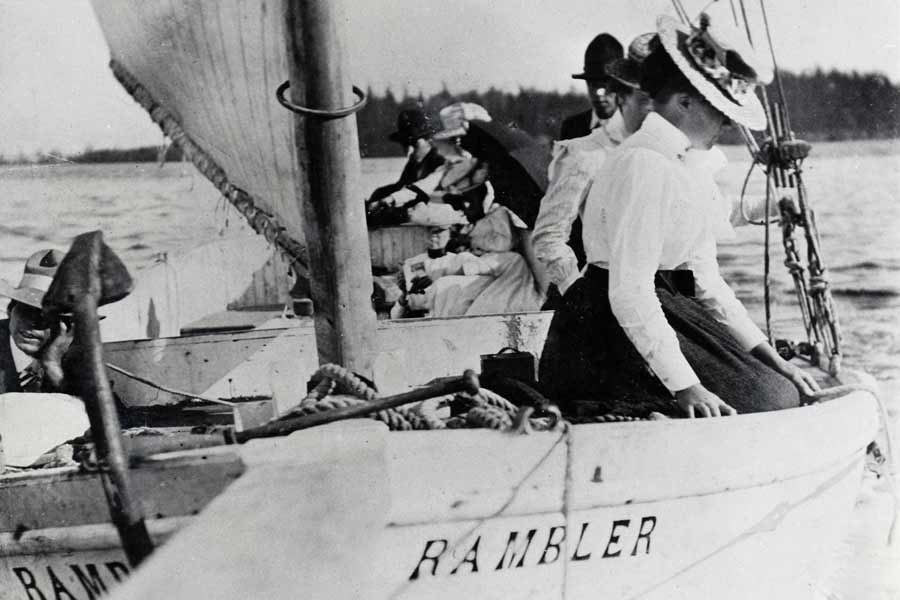 With the arrival of rails and roads, boats evolved from travel necessities to pleasure craft. In 1891, the Anacortes Yacht Club was established, the state's second-oldest, continuously operating club. Today, it boasts an expanded new clubhouse and a full schedule of regattas, weekly sails, and social gatherings.
Early excursions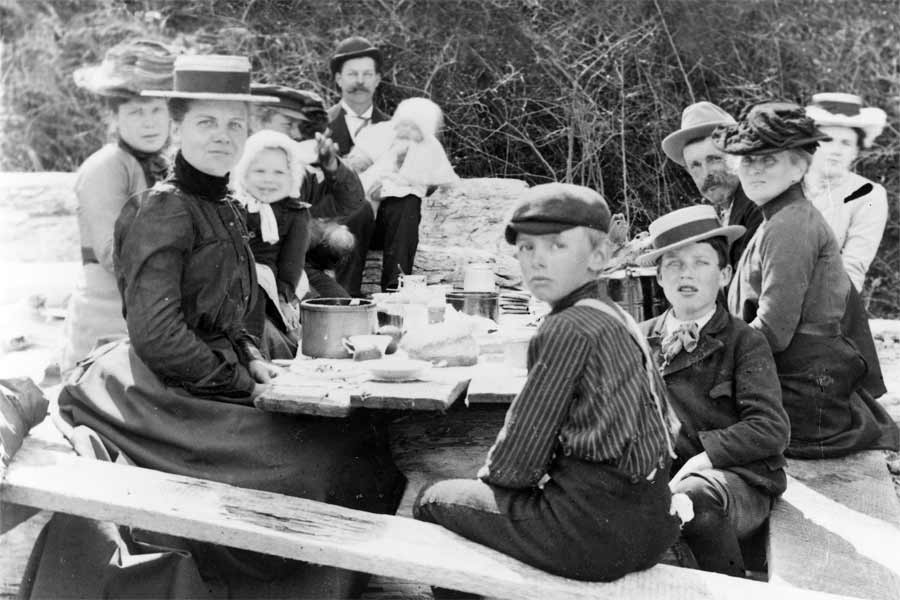 Boating offered early residents an enjoyable pastime. Much-anticipated, day-long outings and overnight camping included sumptuous picnics, hikes, picking wildflowers, singsongs, stories, and games. Excursions and boat rentals were available for those with no boat of their own.
Bryant's Marina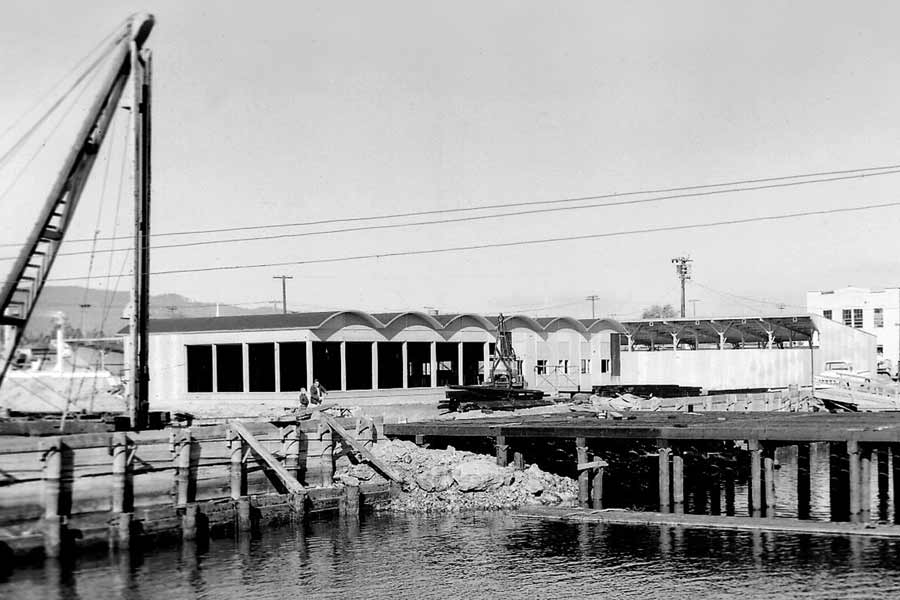 Spurred by growing interest in pleasure boating, Bryant's Marina (now Cap Sante Marina) opened in 1957, built on a newly filled and reinforced shoreline. The former Morrison Mill office became the home of the two-story yacht club and a hub for local recreational boaters. The photo above shows what the area looked like around 1957.
Watersports for all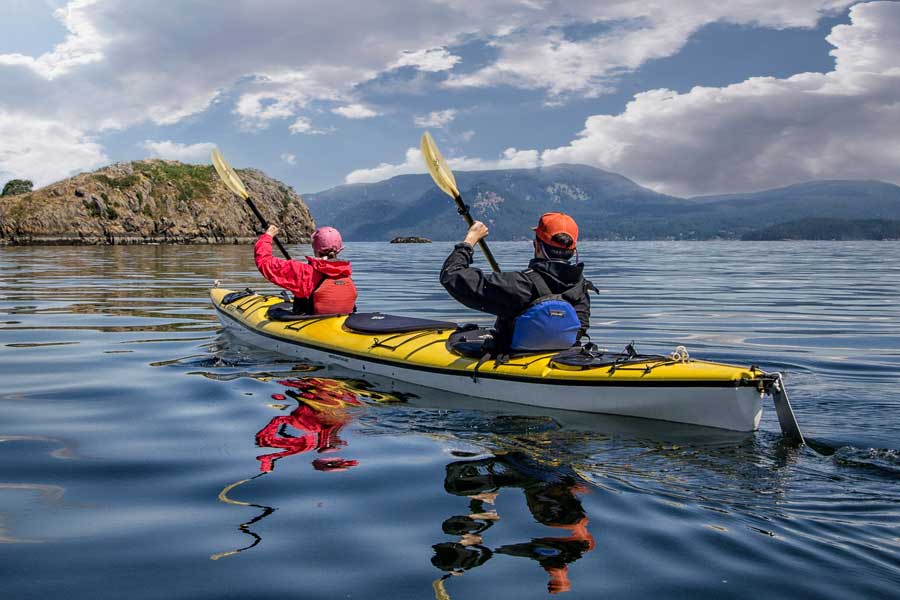 Power, sail, oar, paddle, ride . . . Anacortes today has boats for everyone. Five-person crews row the hand-crafted gigs of the Old Anacortes Rowing and Sailing Society (OARSS). Kayakers slip into local bays to enjoy seascapes and marine life up close. Charter, jet boat, and whale-watching tours invite all to explore local waters.