Watersheds: Maintaining a Delicate Balance
Ecosystems connected by water
Stand quietly. Listen. Water trickling down the bank behind you may have fallen as rain in the Anacortes Forest Lands. Following the contours of the land, the water works its way through its watershed into Fidalgo Bay.
Each body of water has its own watershed. Majestic Mt. Baker, on the far horizon, feeds its runoff into the Skagit River, which flows into Skagit Bay.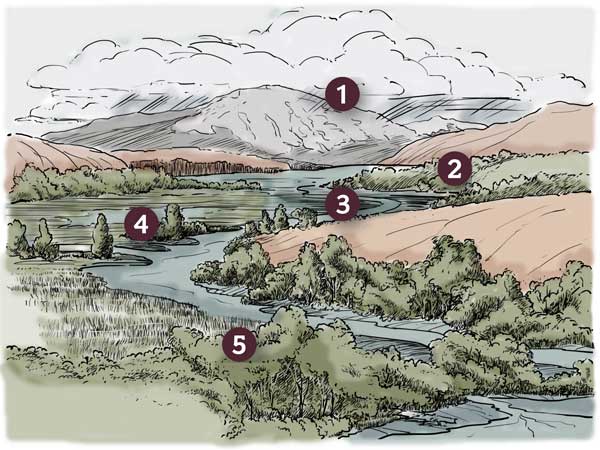 Mountaintop rain and snow flow down slopes and across valleys carrying sediments, nutrients and organisms to the sea.
Forests slow and store water, decreasing soil runoff and protecting drinking water.
Streams provide fish habitat, moderate erosion and flooding, and improve water quality.
Meadows, marshes and wetlands provide wildlife habitat, water filtration, and reduce flood risk by slowing water flow.
Vegetation provides natural shoreline armoring, water filtration, and protection from wave action and storms.
How a healthy watershed works
More than simply moving water down hill, a watershed is a dynamic system performing valuable and complex functions.
Transport and Storage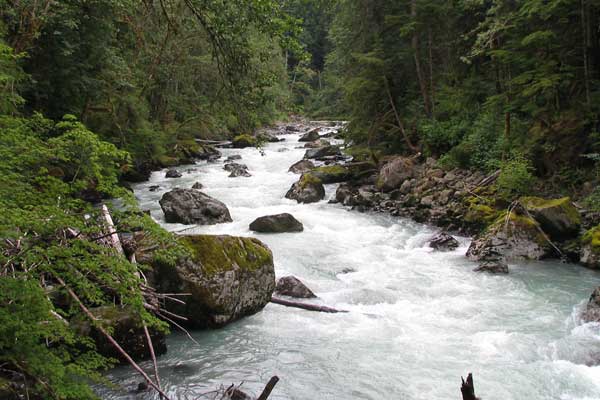 Photo: Eric Shen

As it moves materials, a watershed temporarily stores many elements along its route: Trees absorb and store water. Fertile mudflats store energy in plants. Algae on streambed rocks store nitrogen and phosphorous. Water transports bits of algae downstream to become food for freshwater and marine organisms.
Cycling and Transformation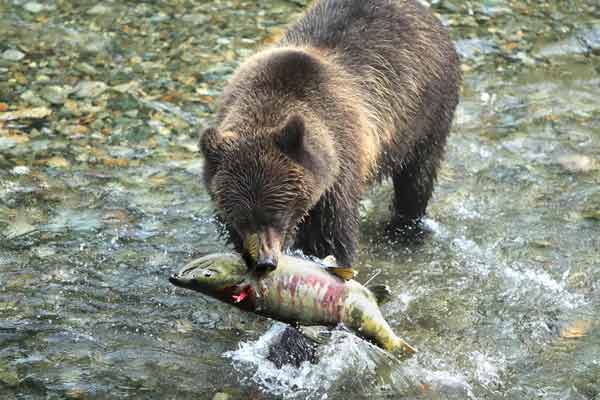 Photo: Alan Vernon

A watershed cycles and transforms materials from one usable form to another: Nutrients washing downstream nourish juvenile salmon heading out to sea. Mature salmon returning upstream to spawn become food for foraging bears and eagles. These predators return the nutrients to the land via scat and decomposition.
Ecological Succession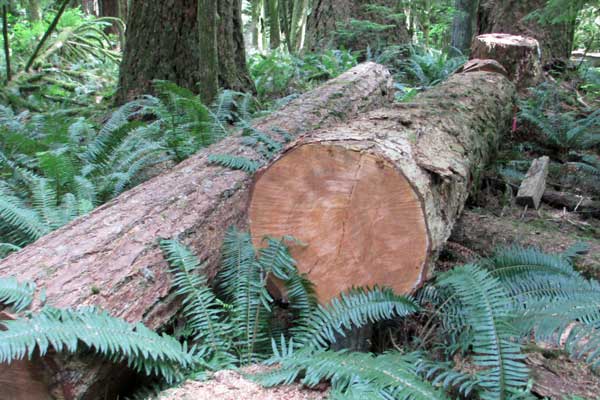 Photo: Betty Carteret

Watersheds are shifting mosaics of resources and habitats:  After a fire, pioneering lichens and grasses appear on barren soil. Shrubs and softwoods like alder follow; in time, firs, cedars, and hemlocks become a mature forest.  Meanwhile, decaying growth creates habitats and food for plants and animals.