Mitchell's Log Boom
Trees, tugs and trains build a booming business
A little over a century ago, old-growth forests of massive firs and cedars covered much of the Pacific Northwest. Skagit Valley pioneers discovered a vast expanse of densely growing timber. While their Native American predecessors logged selectively to meet their needs, the new settlers cut great swaths of trees for farms, business, and profit.
The coastline's abundance of local rivers and bays offered an early and easy means to transport timber, fueling one of the region's first industries—saw mills—and providing jobs for local workers. By 1890, railroads, too, were carrying acres of logs to Anacortes "boom grounds."
Booming business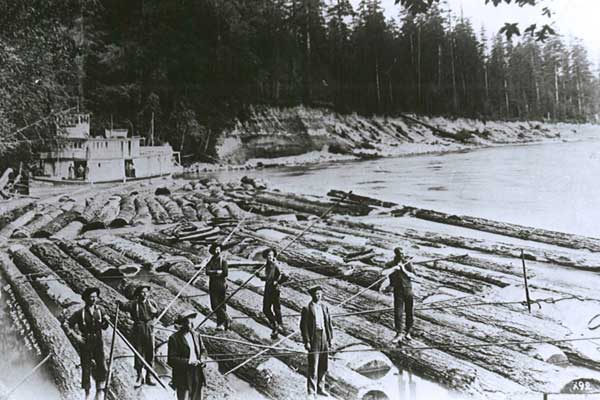 Log importing and exporting became big business in Anacortes.  In Fidalgo Bay, logs by the thousands were dumped into holding areas—called log booms—made of logs chained end-to-end. Floating "rafts" of logs were stored here or towed by tugs to mills and markets near and far.
The Mitchell family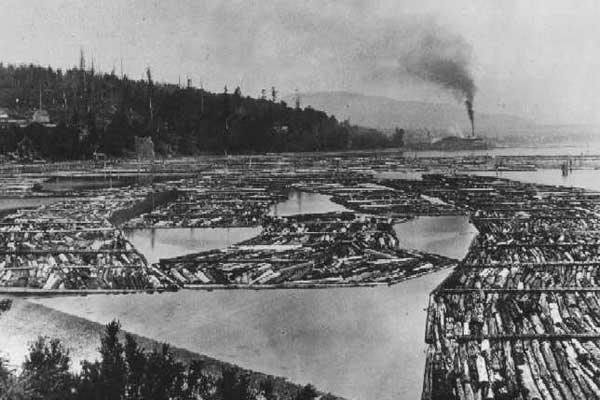 Andrew "Andy" Mitchell purchased the boom grounds in 1894. His son Walter succeeded him, managing the facility until the early 1960s. The family home sat on the bluff above Fidalgo Bay—near the viewpoint on Highway 20, that today welcomes visitors to Anacortes.
Skagit log trains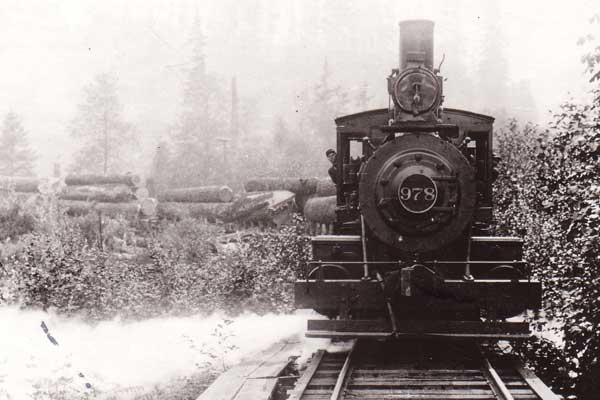 Beginning in 1890, railroads played a vital role in transporting logs from the Cascade Range to Anacortes mills and in shipping the mills' wood products to markets across the nation. By 1919, 30-35 cars per day were required to support the Mitchell Log Boom operation.