Changing Shorelines
Along Fidalgo Bay
Learning from the past to shape a healthier future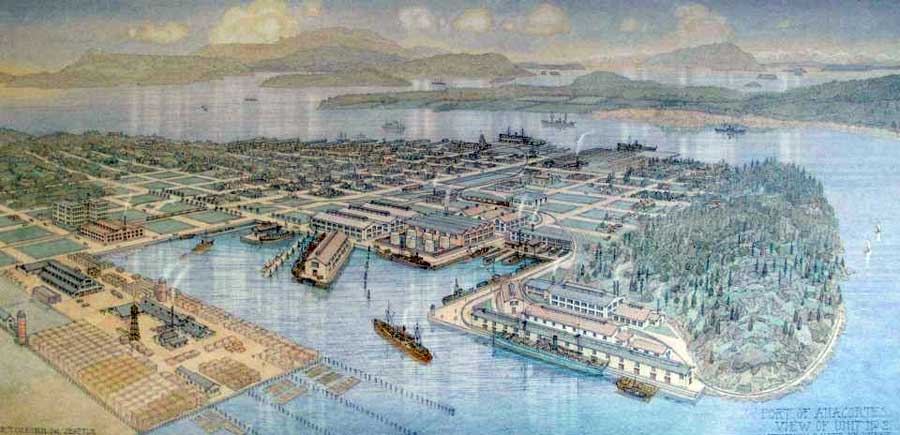 When Coast Salish tribes made their summer camps along local shores, the land transitioned naturally to the sea—forage fish laid eggs on shady pebble beaches; shellfish burrowed in eelgrass-covered mud flats; wetlands buffered wave action against the shore; and sloughing bluffs nourished nearby beaches.
New settlers, however, saw opportunity in cutting trees for building materials, dredging and filling tidal wetlands, and armoring the shore.
Modern understanding of the value of coastal habitats calls us to preserve and restore shorelines that nurture the food web and protect against storm damage and rising sea levels.
Taming the delta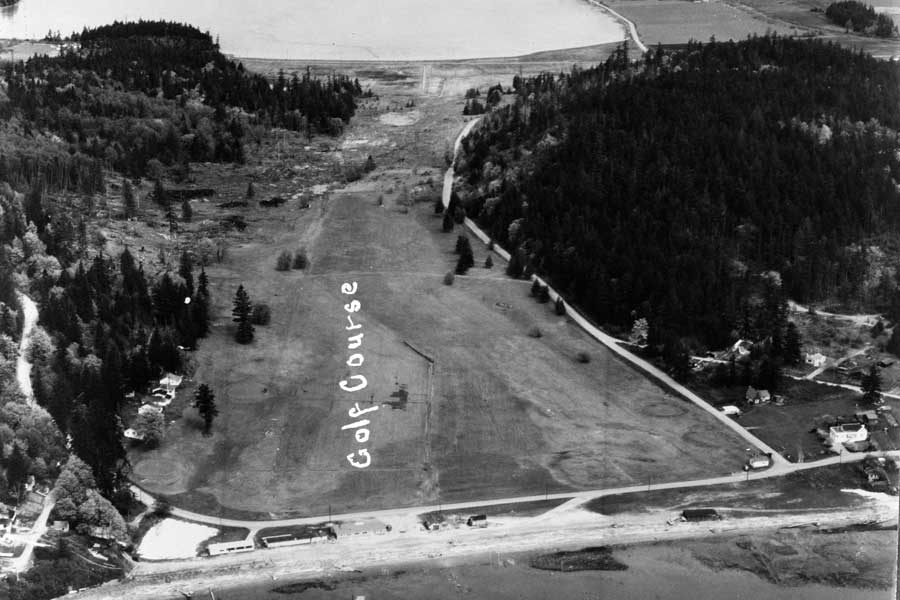 Fidalgo Island was once knit to the mainland by extensive marshes, cut by channels of the Skagit River delta. The marshland, as well as a portage between Fidalgo and Similk bays (now a golf course), was drained and filled for farmland. Swinomish Channel is now spanned by Berentsen Bridge and regularly dredged for boat passage.
Against the flow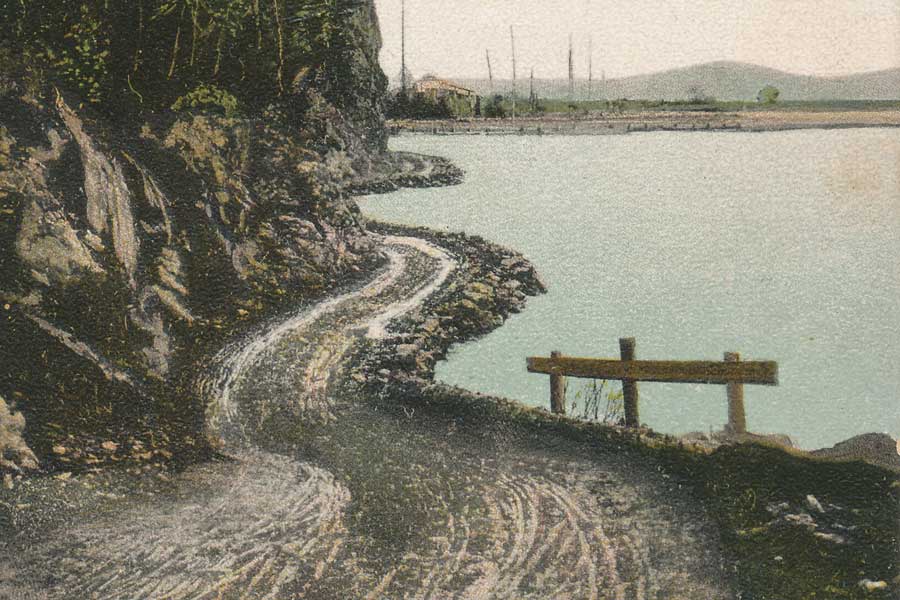 In the 1890s, the south shore of Fidalgo Bay was blasted, filled, and lined with rock for a rail line and road. This disrupted the natural flow of sediment from the adjacent bluff that replenished Weaverling Spit's north beach. To maintain the beach for recreation and habitat, members of the Samish tribe, today, must repeatedly add new material.
Grand plans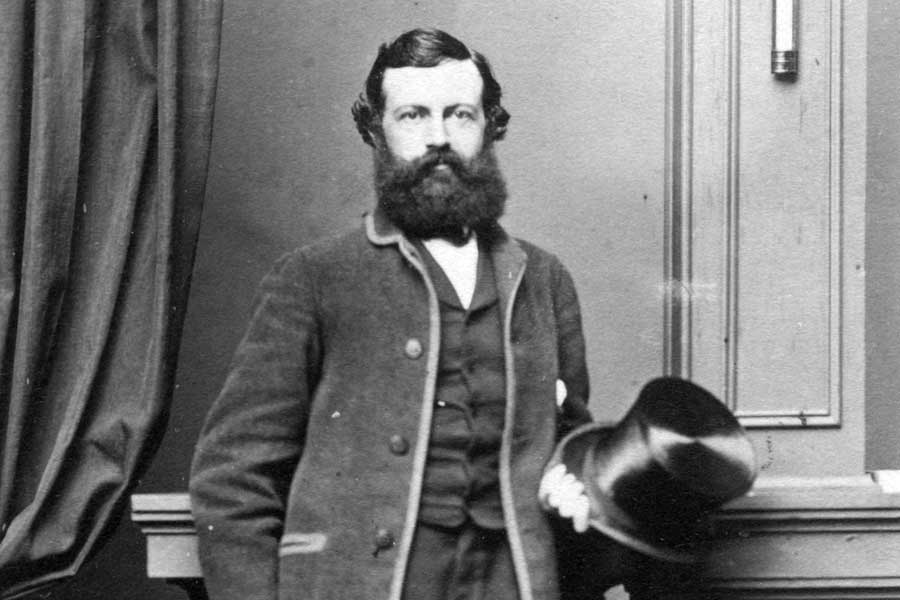 Anacortes founder Amos Bowman, in 1890, conceived an ambitious plan to fill Cap Sante basin with streets and industry. The newly incorporated Port of Anacortes, in 1927, also had a grand plan to develop the harbor with warehouses and rail and ship terminals, above left. Economic depressions doomed both visions.
Industrial overreach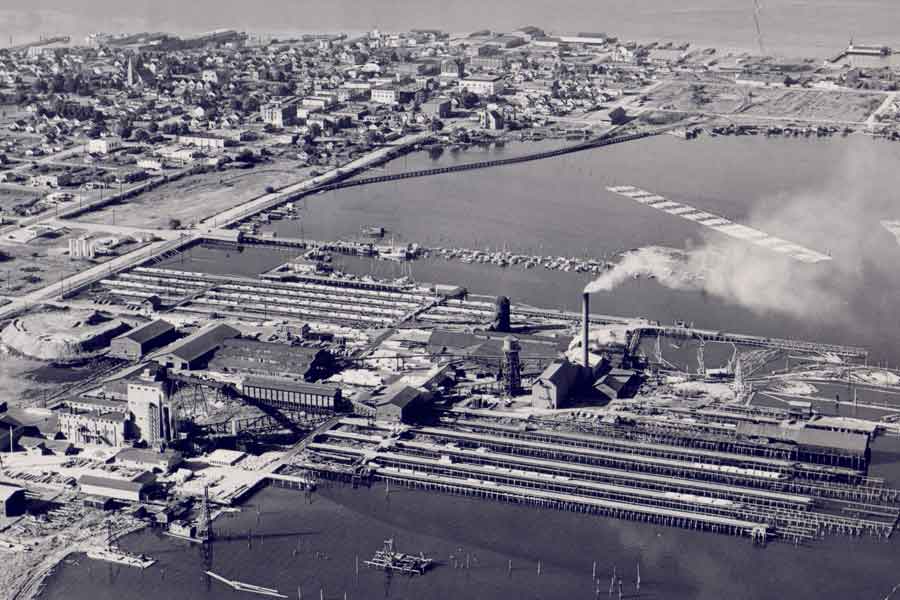 Early lumber mills freely expanded facilities into Fidalgo Bay, filling in the shoreline and shallow mud flats to access deeper waters. Docks—even buildings—extended further over the water on piers, facilitating delivery of log rafts directly to mills. Today, shoreline changes require strict review and permitting to assess and manage shoreline impacts.