Navigating Marine Technology
...Into a New Century
Training a skilled workforce for Northwest marine industries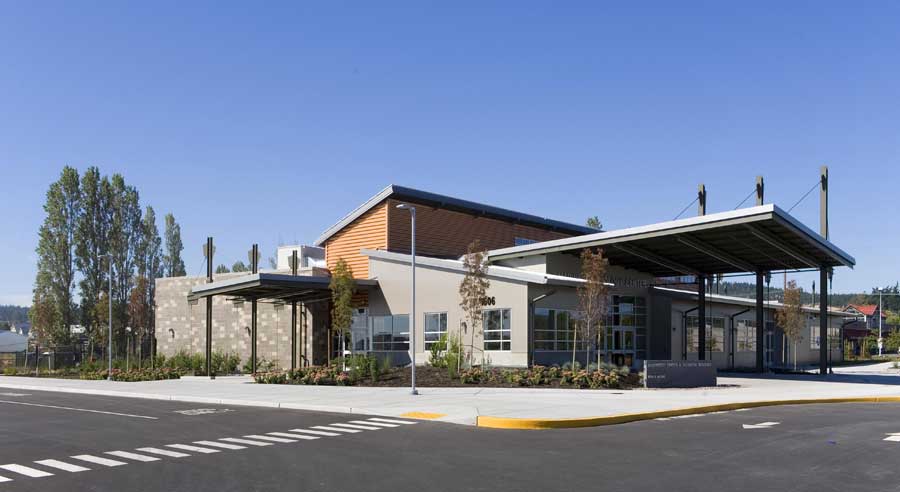 Deep, navigable waters and a protected bay uniquely positioned Anacortes settlers to blend their determination, resources, and skills, setting in motion generations of marine innovation.
Shipwrights turned old-growth trees into boats for local fishermen, who, in turn, filled canneries with their catches. Soon, sailing schooners were replaced by engines and manpower leveraged with hydraulics.
Anacortes, today, is recognized worldwide for its marine infrastructure—a one-stop destination for all things nautical.
Supporting these assets with a skilled workforce is a state-of-the-art Marine Technology Center, training the next generation of marine technicians. Here, skills honed over generations are being enhanced by innovative, modern technologies. 
1890 - The demise of sail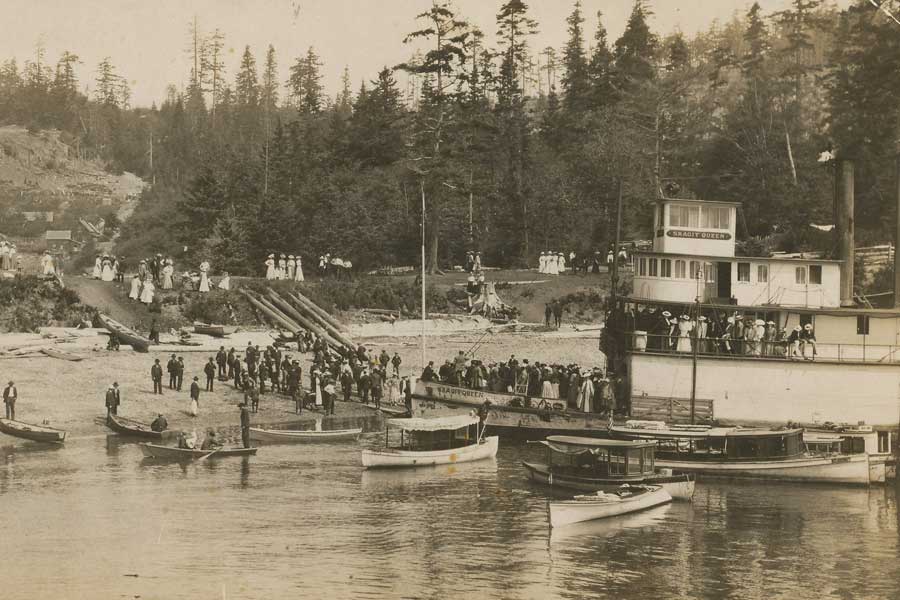 Steam-generated power rendered sailing vessels obsolete. With steam engines powered by wood and coal, lumber-rich Anacortes became a valuable re-fueling stop. Relieved of the need for wind and the physical labor of rowing, power boats more efficiently traveled local rivers, lakes, and ocean highways. 
1905 - Giving it the gas

Gas engines replaced wood and coal to power boats and shipboard gear. More convenient fuels spurred the building of larger vessels and more distant travel. The first gas-powered seiner in Anacortes, built in 1912, was also the first to sleep its crew aboard.
1954 - Lightening the load
 
Purse seine fishermen in the 1950s adopted a labor-saving, motorized pulley hung from the end of the boom. The Puretic Power Block, invented by a Croatian fisherman, replaced hauling in massive purse seine nets by hand. The hydraulic power block made fishing speedier, more efficient, and safer.
2008 - Pushing the envelope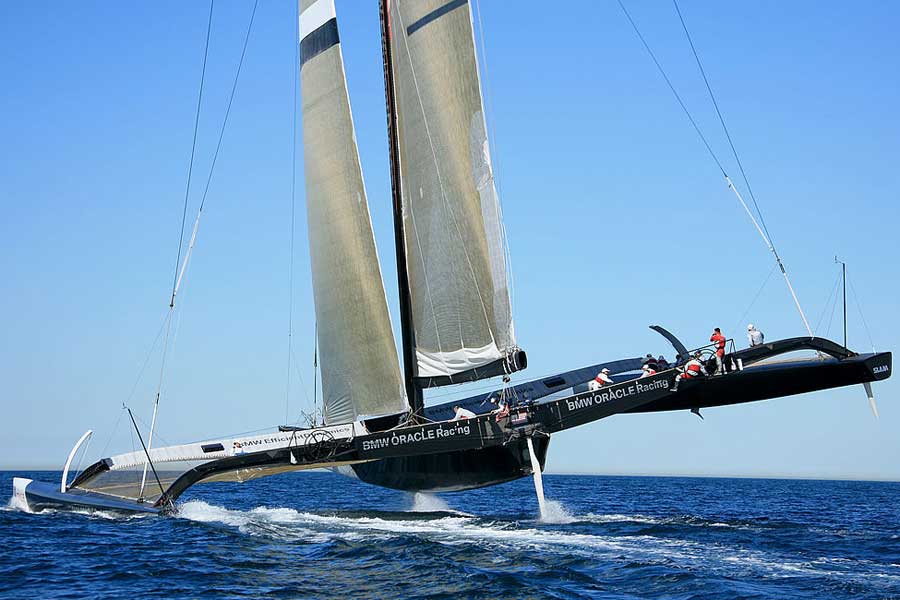 Sailing history returned to Anacortes in 2008 with the building of the BMW Oracle America's Cup winner. Marine and carbon fiber composite expertise lured the boat's builders. The boat transformed sail racing with high-tech aerospace technologies, a triple-hull design, and record-breaking speed.