Balancing Risk
...And Reward
The sea, fish, and a way of life for generations of Anacortes families
Harvesting local salmon and shellfish sustained native Coast Salish inhabitants for centuries. They traded these resources to early Anacortes settlers who were more interested in farming than fishing.
By the 1880s, however, settlers saw commercial opportunity in earning a living from the sea by catching and canning locally abundant salmon and drying cod from Alaska.
Lumber and ship-building skills were plentiful. The sheltered Anacortes harbor provided boats ready access to San Juan waters, where they filled nets with salmon returning to spawn in northwest rivers. A railroad conveniently transported seafood products to inland markets.
Commercial fishing, seafood processing, and local fish markets—along with lumber—became the mainstays of the Anacortes economy for much of the twentieth century.
Moving with the seasons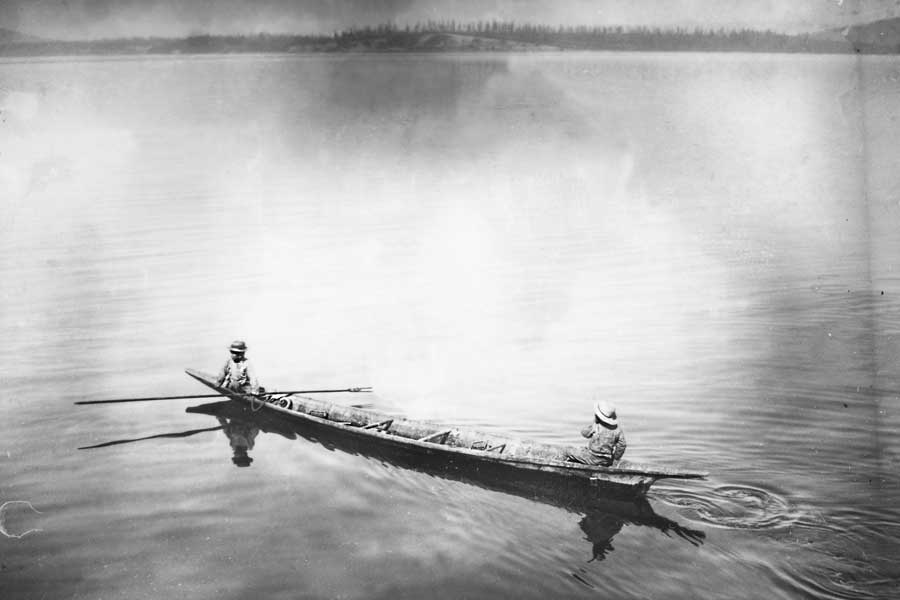 For millennia, Coast Salish tribal people traversed the waters of the Salish Sea in hand-carved cedar canoes. Sustained by abundant salmon runs, they moved between permanent winter villages and temporary summer camps. Today, this connection with the sea remains central to the culture of many Northwest tribes.
An abundance of fish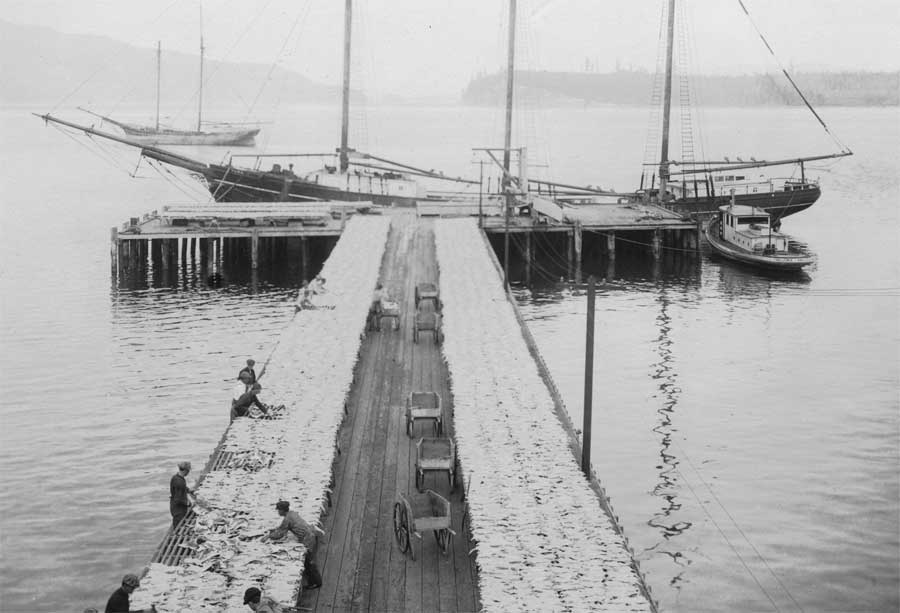 Canneries opened here in the 1890s. First, schooners sailed to Alaska to fish for cod from dories. As local vessels evolved from oar to gas power, they headed north to longline for halibut and net salmon. In the mid-1900s, over 100 Puget Sound purse seiners docked in Cap Sante basin.
Seeking a new life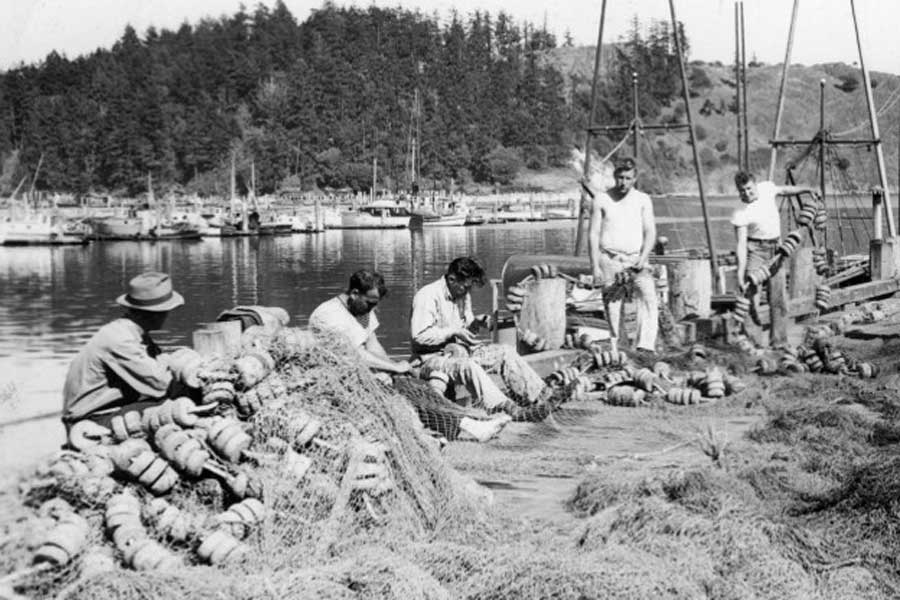 A familiar landscape, fishing, and fresh hopes drew immigrants from Croatia and Scandinavia to Anacortes, where they joined Americans migrating west. Their descendants continue to play an important role in Anacortes civic and cultural life.
Changing tides

In time, once-abundant local fish stocks were depleted by poor management, fish traps (made illegal in 1934), spawning habitat loss, dams, and a 1913 Fraser River avalanche. Fishing industries survive, but Anacortes is no longer called "The canning capital of the world."