Trail Tales hits the trail and the local news!
Our 2014 walk season has gotten off to a great (albeit blustery) start with our first two walks under our belt.  Thanks those of you who braved the wind and rain on May 4th for our first walk and the 24 of you who joined us on the 8th in spite of threatening rain that held off just long enough for us to finish. If you haven't picked up one of our season walk schedules already, you can download a copy by clicking the link in the right sidebar of this page.  You can also pick up a printed flyer at a number of locations in Anacortes (e.g. Visitors' Center) or at your local library in the area.  Post it on the refrigerator and come out for a walk with us.
We've also had some very nice articles in the local papers about the start of our walk season and if you didn't get a chance to read them you can check out the stories in the Anacortes American and Skagit Valley Herald - thanks to Joan Pringle and Kimberly Cauvel for the great coverage.  Coming up in May, we have two more walks this month on May 18th and May 28th.Lunch & Learn Walk:  Wednesday, May 28th 11AM
Come see us and take a walk at Waterfront Festival
Friends of Skagit Beaches will have a booth at the Anacortes Waterfront Festival on June 7 and 8 at Cap Sante Marina.  We'll have information, volunteers to talk with, and some interesting activities including three Trail Tales Interpretive Walks.  We'll be there from 10AM to 4PM on Saturday and Sunday, so stop by and say hello.
Waterfront Fesitval Walks will start by the flagpoles near the Cap Sante Marina Office.
June 7 at 11:00 AM - The Ships Came Sailing In - A look at the Vessels and Cargo of Fidalgo Bay                           
How did a good size mud puddle in the 1890's become the  exciting  marina we see today? Travel through time from the early day fishing fleets to our modern marina with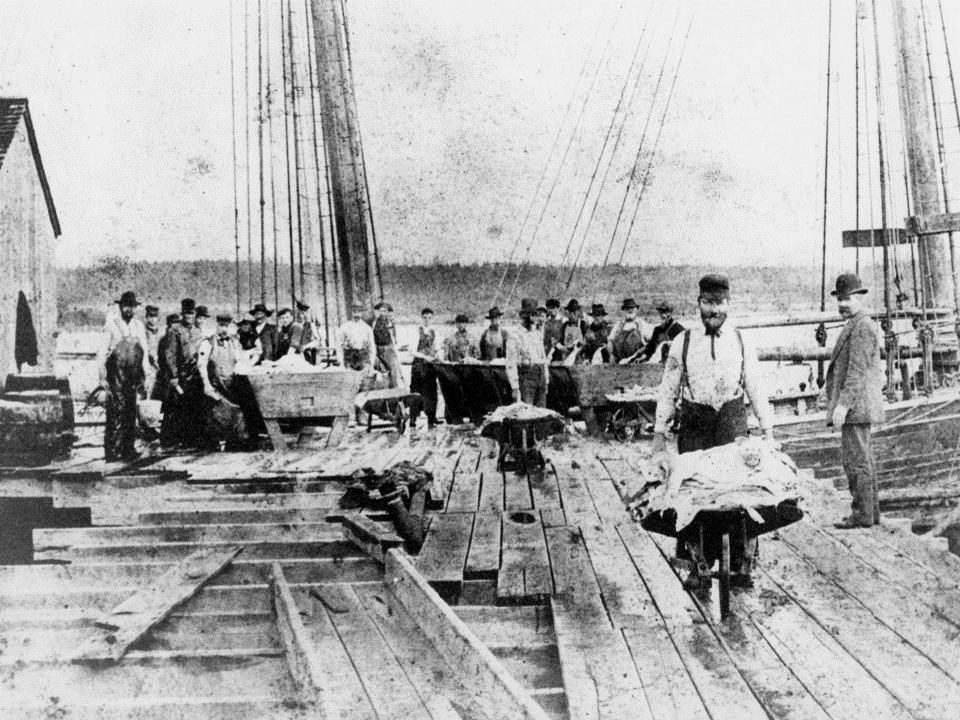 900+ slips and learn about pleasure crafts and commercial workboats of all makes and sizes.
SORRY 3PM is CANCELLED - June 7 at 3:00 PM - Family Dock Walk - Who Lives Under the Dock?
June 8 at 11:00 AM -  Cap Sante Boat Basin - How Boating Shaped the Marina's History & Business
What do the old growth trees of Skagit County, Salish Sea Salmon fishing areas and Bearing Sea cod fisheries have in common? They all took advantage of the deep-water port historically located in Anacortes and helped make it the town it is today. Join us on this walk through the Cap Sante Marina to learn about its rich and fascinating history.
Become a member of Friends and help us preserve and protect our local marine treasures
Friends of Skagit Beaches is dedicated to supporting environmental education, citizen science, and stewardship. Our aim is to protect and preserve the local shoreline and marine treasures of Skagit County. Member donations support projects that help achieve this, so we invite you to become a Friends member today.
Our members and volunteers are your friends and neighbors. They work in their local communities to help people understand and protect the saltwater world around them. Friends works in partnership with other nonprofits, volunteers and researchers to protect our corner of the Salish Sea. Our projects contribute to Washington's efforts to restore the health of Puget Sound. Join us in preserving these important local resources for our enjoyment, our economy, and for future generations.