Friday April 10, 2015 7-8:30pm: NW Educational  Service Dist. Building,1601 R Ave., Anacortes.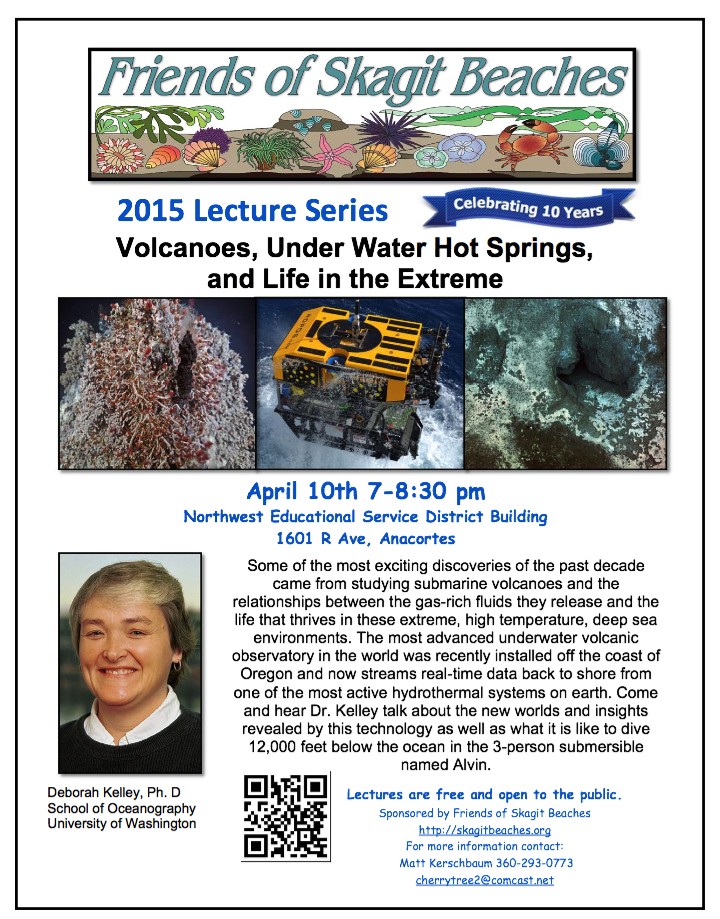 Some of the most exciting discoveries of the past decade came from studying submarine volcanoes and the relationships between the gas rich fluids they release and the life that thrives in these extreme, high temperature, deep-sea environments.  The most advanced underwater volcanic observatory in the world was recently installed off the coast of Oregon and now streams real-time data back to shore from one of the most active hydrothermal systems on earth.  Come hear Dr. Deborah Kelley, UW School of Oceanography, talk about the new worlds and insights revealed by this technology and well as what it is like to dive 12,000 feet below the ocean in the 3-person submersible named Alvin.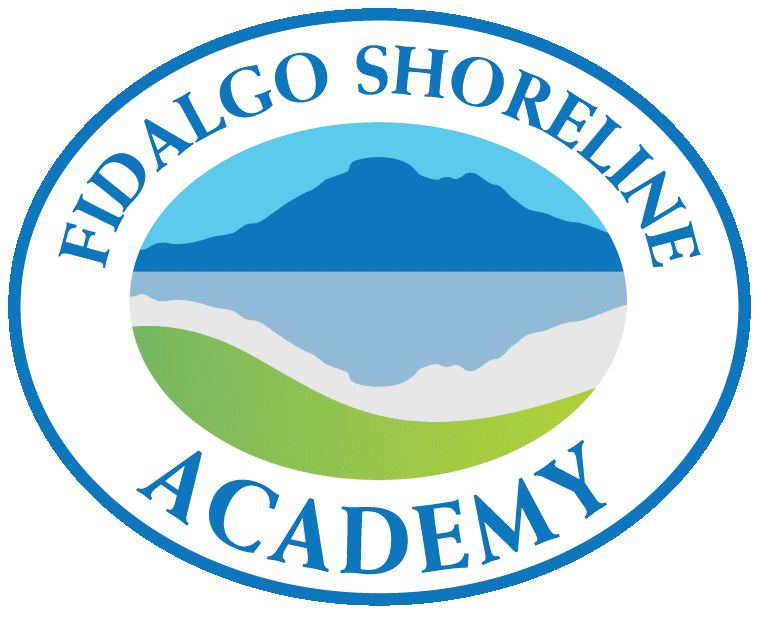 Friends of Skagit Beaches is pleased to announce the 4th Annual Fidalgo Shoreline Academy, A Day of Learning on Saturday, April 11, 2015 at the Fidalgo Bay Resort in  Anacortes. Chose from a variety of presentations about current issues facing our marine environment and an array of topics about Salish Sea ecosystems and culture. Learn More. 
Friends of Skagit Beaches is . . .
. . . dedicated to supporting environmental education, citizen science, and stewardship. Our aim is to protect and preserve the local shoreline and marine treasures of Skagit County. Member donations support projects that help achieve this, so we invite you to become a Friends member today.
Our members and volunteers are your friends and neighbors. They work in their local communities to help people understand and protect the saltwater world around them. Friends works in partnership with other nonprofits, volunteers and researchers to protect our corner of the Salish Sea. Our projects contribute to Washington's efforts to restore the health of Puget Sound. Join us in preserving these important local resources for our enjoyment, our economy, and for future generations., Anacortes