Tell me and I forget, teach me and I may remember, involve me and I learn.                               ~ Benjamin Franklin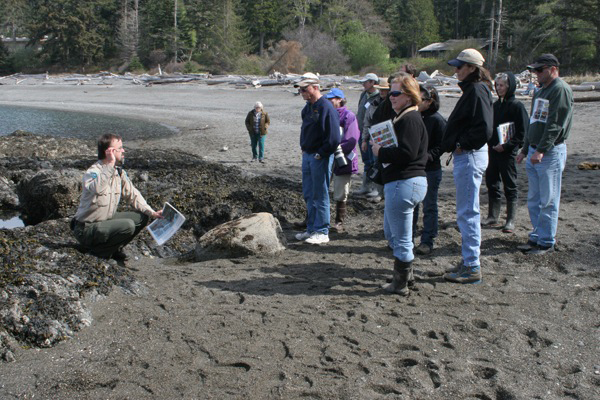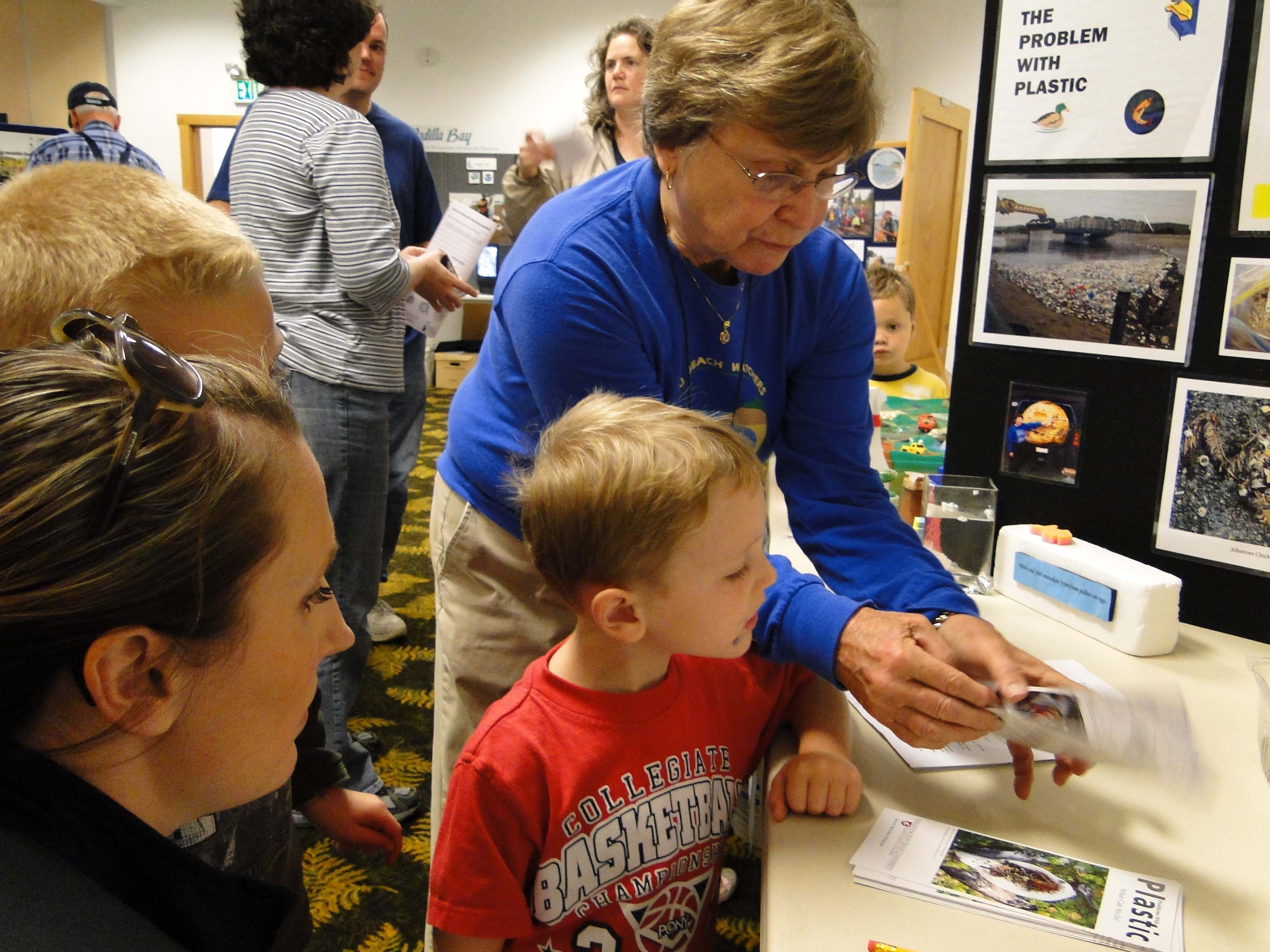 Education and outreach is very important component of Friends of Skagit Beaches mission.  Friends sponsors seasonal learning opportunities with high-quality education offerings including the Winter Lecture Series, Films with Friends, Fidalgo Shoreline Academy, Trail Tales interpretive programs, and National Estuaries Day trail stations and passports.
Our volunteers are a community of learners, who relish opportunities to expand their knowledge and pursue their passions through engaging in a number of educational opportunities offered by Friends and the Coastal Volunteer Partnership at Padilla Bay (CVP).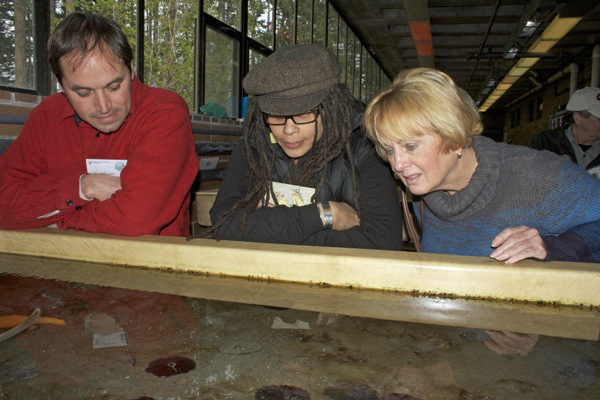 Our volunteers love to continue learning and expanding their horizons by participating in volunteer training, continuing education activities such as speakers at quarterly volunteer meetings, and attending lectures and events featuring top-notch scientists, innovators, and businesses from the Pacific Northwest region. Working with the CVP we support volunteer projects that share this knowledge with our communities about the rich marine habitats, plants and animals that make Skagit County so special. 
Salish Sea Stewards Training
Each spring the Coastal Volunteer Partnership (CVP) with funding from the Skagit Marine Resources Committee (MRC) offers a training program for volunteers interested in working on citizen science, education, and stewardship projects in Skagit County.  Volunteers receive 40 hours of training, both classroom and field work, and then give back at least 50 hours of service through the CVP program and many give back many more hours pursuing their interests and contributing in areas they are passionate about. Learn more about upcoming training classes and join a community of learners and doers that share your enthusiasm for our local marine environment. Visit the Coastal Volunteer Partnership at Padilla Bay or Skagit Marine Resources Committee websites to get contacts and apply.  Class size is limited, so sign up early.
We encourage you to get involved in both learning and teaching by attending our events and by volunteering with the project teams that work to make these high-quality, community education programs possible. There are a variety of opportunities to get involved including:
Sign up for the Salish Sea Stewards Training, sponsored by Skagit Marine Resources Committee.

Contact This email address is being protected from spambots. You need JavaScript enabled to view it. to volunteer at the Padilla Bay Interpretive Center.

Subscribe to the CVP WAVE electronic newsletter to learn about volunteer opportunities and education events.

Become a Trail Tales volunteer and support our interpretive programs email This email address is being protected from spambots. You need JavaScript enabled to view it..

Subscribe to the Friends Newsletters for interesting articles and announcements of upcoming activities.

Volunteer to help with Friends' lectures, films, or other events - email us at This email address is being protected from spambots. You need JavaScript enabled to view it..